Maine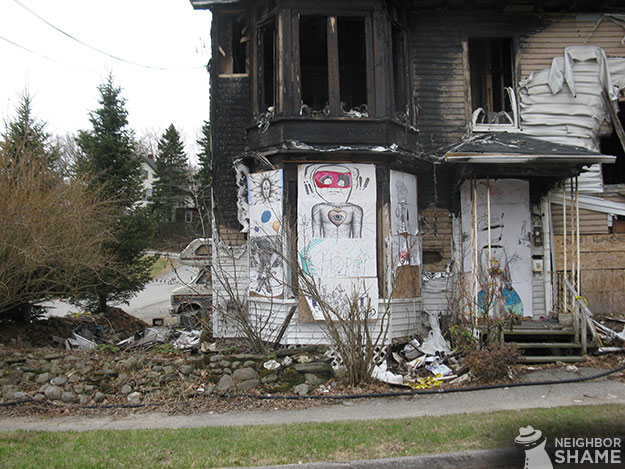 "House fire down the street. Couple days afterwards the 'drawings' started appearing in the mornings which is probably better than just looking at a depressing burnt down house.."
Maine
No Comments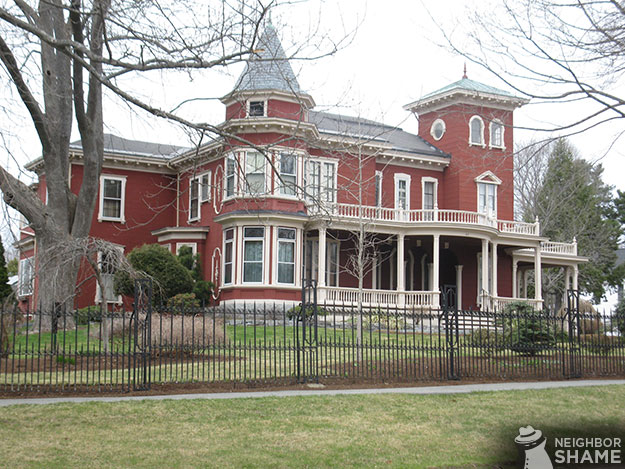 Not all neighbors are shameful! Author Stephen King and his wife Tabitha donate generously to the local community in Northern Maine. Creepy house though!
Bangor, Maine
5 Comments
"The whole neighborhood is pissed off at this guy and want him to take the advertisements [on the roof] down. A couple down the street contacted the local newspaper but I don't think they ever got involved." - Whole Neighborhood
Maine
5 Comments
"I live in a college town and this is what it looks like to have pot smoking hippies across the street!"
Maine
7 Comments
"My neighborhood seems to love throwing sneakers up the electric lines. Couple times they've been taken down, but a new pair always shows up. It's the dumbest thing a human can do, and it degrades our neighborhood so quickly."
- Brooks, Portland, Maine
4 Comments

THE HALL OF SHAME
MUST SEE SELFIES!

Vote For Mother Of The Year!

18 SEXY PRIVATE STASH SELFIES
50 EX GF SELFIES YOU NEED TO SEE
Place your ad here
Loading...