California
11.20.
The swastikas and flags are pretty self-explanatory but your guess is as good as ours when it comes to the guy with his hands up. This guy in Sacramento California has caused quite a stir in the neighborhood and has many neighbors very upset. The majority reportedly respect his freedom of his speech with his 'art' as he calls it, but they think this has gone too far. What do you think?
At least he's festive!
California
7 Comments
04.01.
San Marino Mayor Dennis Kneier got into trouble over the weekend after tossing a bag of doggy doo-doo on his neighbor Philip Lao's yard. Unfortunately for the southern California official, Lao's surveillance camera caught him in the act, and Kneier was forced to apologize for the incident.
San Marino Mayor Dennis Kneier had been walking with his wife Liz that day when he noticed the bag by a lamppost. Instead of disposing of it, he threw it onto Lao's doorstep— something the neighbor felt was done intentionally, as the two have been at odds in the past. Lao has a large "No Poop Zone" sign in his yard that neighbors repeatedly asked him to remove, and he has been staunchly against a proposed dog park in the area.
So when Lao checked the footage to see how the paper bag of dog poop got on his property, he was upset when he found out that it was the Mayor Kneier. "We have not been able to sleep at night for a while because of this," Lao told The Los Angeles Times.
However, Kneier said what happened was unintentional, and he never intended to fling the refuse onto his neighbor's property. "I didn't think about it. It was not premeditated. Nobody put a gun to my head and said put it down there," the mayor explained. He added that he wasn't concerned about the proposed dog park or the sign.
"Rather than leave it or dispose of it properly, I placed it on your side walkway," the mayor wrote to his neighbor Monday. "This was a mistake, for which I apologize. It won't happen again." Lao has not accepted Kneier's apology, saying the mayor is "lying" about how the events took place. He plans to address the City Council during their regular meeting Wednesday.
5 Comments
04.01.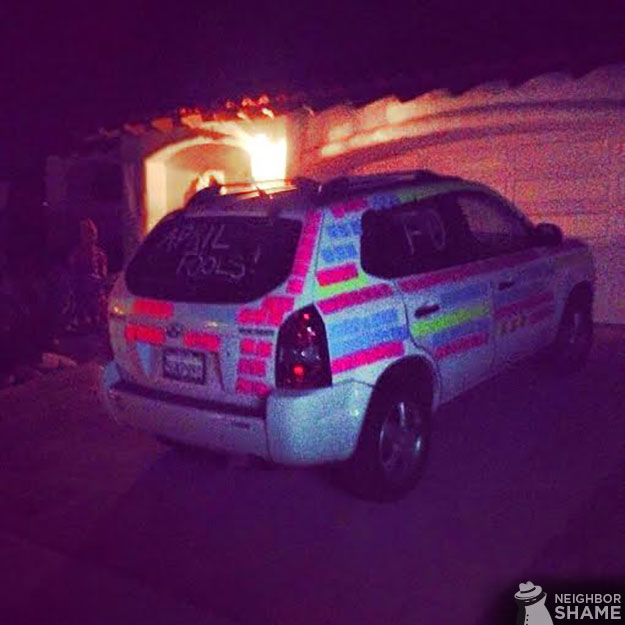 "Come out to my car this yesterday morning and this is what I am blessed with" – Alison
California
No Comments
03.14.
"I love watching my neighbor train for a NASCAR Pit Team….while he changes his tires weekly!" – Todd
California
2 Comments
12.23.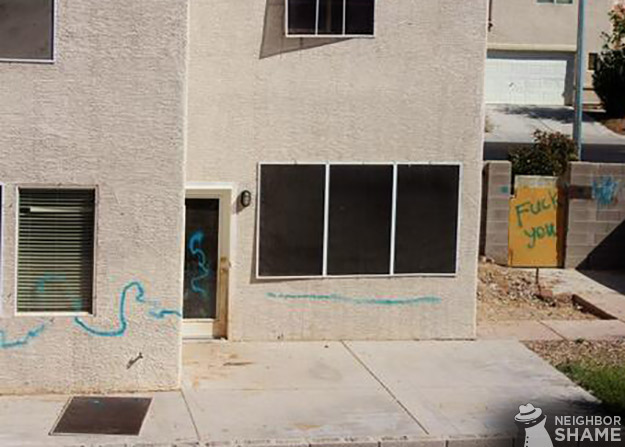 "My disgusting neighbor has been kicked out. Good riddance!" – Kim
California
No Comments