Neighbor Disputes
01.12.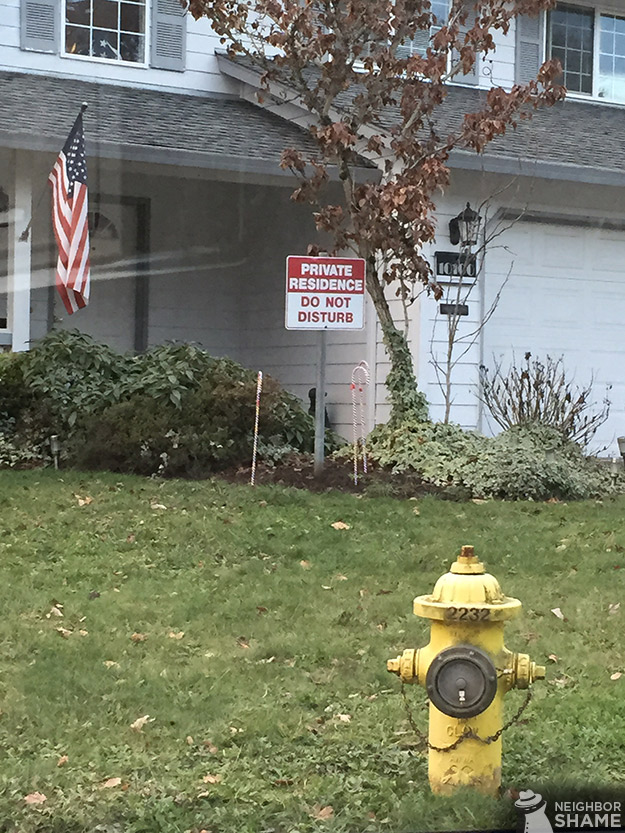 "House just sold in our neighborhood; they immediately put this sign up, on a giant pole." – Chasity
4 Comments
12.05.
7 Comments
12.01.
"Found this guy today. Taking 3 spaces plus a handicapped."
-Mal Z 
Catch a shameful parker? Send it to us! Neighborshame@gmail.com!
5 Comments
11.30.
1 Comment
11.26.
The picture shown above is fresh from Sanford, Maine and catches THIS neighbor in the act of beefing up his Holiday Decoration Display well before Turkey Day. From the data we were able to gather, we found that 4 out of 5 Americans feel it is socially unacceptable to put up Holiday Decorations before Thanksgiving. What do you think??
10 Comments