Neighbor Disputes
01.15.
"Oh look @NeighborShame it's the rotten neighbor who leaves her cat out in the snow and cold!"
From Twitter follower @spudgrrl2014
12 Comments
01.13.
Some Angry, Some Nice – All awesome neighbor notes!
2 Comments
01.12.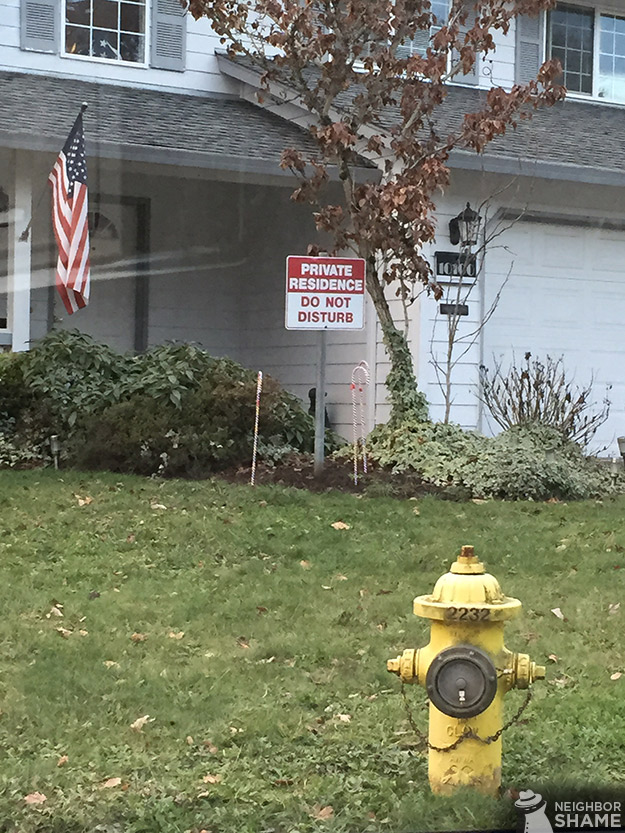 "House just sold in our neighborhood; they immediately put this sign up, on a giant pole." – Chasity
4 Comments
12.05.
7 Comments
12.01.
"Found this guy today. Taking 3 spaces plus a handicapped."
-Mal Z 
Catch a shameful parker? Send it to us! Neighborshame@gmail.com!
5 Comments