Funny Neighbors
05.28.
"Yeah soooo somehow didn't notice this before we bought the house in February – but just noticed this while doing some yard work out in the back corner of the yard. It's so random and creepy." – Donna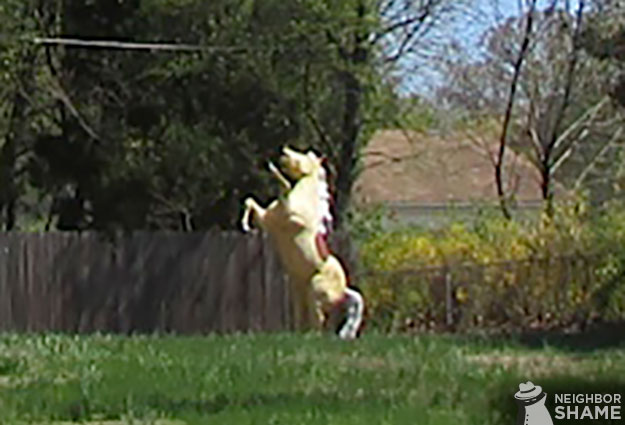 Pasadena Maryland
4 Comments
05.20.
Unless this was your 12 year old kid's shop class project, I would expect this to look a bit more… like a Bear. But who really cares what we think?! Let us know what YOU think!!
Maryland
3 Comments
04.15.
"COUPLE REASONS TO GET A FENCE"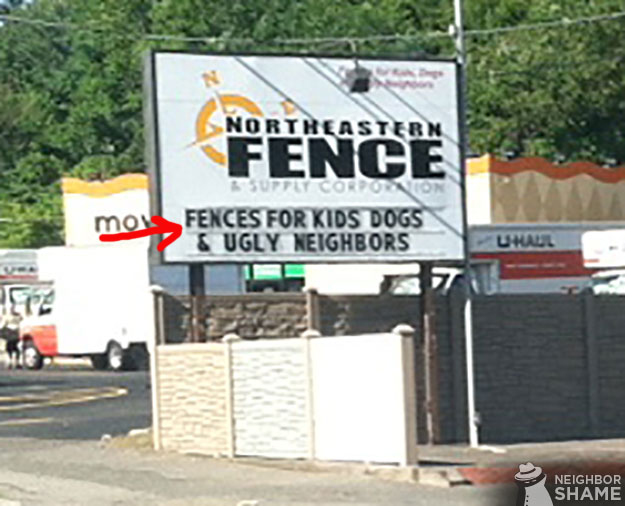 I honestly can't think of a better marketing campaign for fences. Well Done.
Saugus, Massachusetts
2 Comments
04.09.
All this snow is making people go NUTS. Gary here is no exception and he loses his mind after the neighbor blows snow onto his property.
5 Comments
04.08.
1 Comment