Funny Neighbors
04.26.
I wonder if the waitstaff measures up to expectations… I'm getting hungry already!
- Massachusetts
3 Comments
04.22.
We all have that pain in the ass neighbor…and the internet is full of sickos. Here are 10 ideas from the internet!
6 Comments
04.21.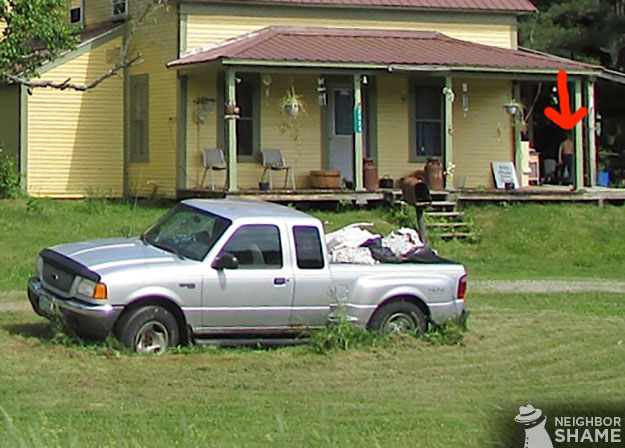 Don't bother selling it or at least taking the trash out of it. Just mow around that shit and call it good.
Vermont
1 Comment
04.20.
"The view out my window" -Amy
Brooklyn, New York
We're wondering how the guys behind People Of Walmart would have placed in the pageant…
1 Comment
04.20.
"people f-ing love their guns in this state.." - M.L.

New Hampshire
10 Comments