Creepy Neighbors
This guy has at least 3 signs that he rotates out there (we have all 3 on the site). We'll can't wait to swing by during the next big election to see what he's got up then!
- Old Town, Maine
3 Comments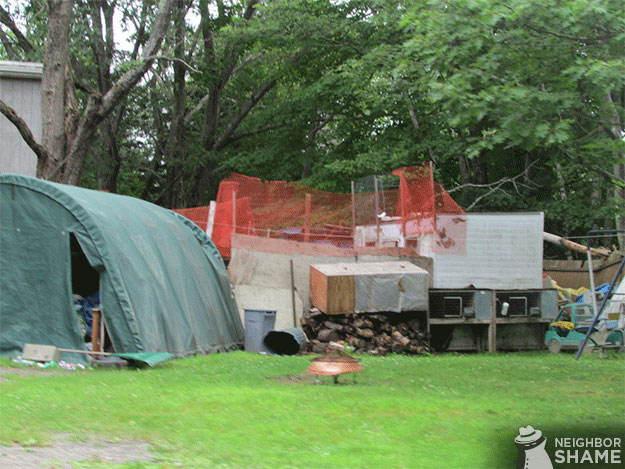 "For some reason I feel like this house down the street is going to end up on the News…"
- Dan, Dover-Foxcroft, Maine
No Comments
Yeah good thing that's not weird. I should be able to pass this fence AND do so risk-free considering it's right next to the last row of a Storage Unit? What if I actually needed my shit?!
- Lagrange, Maine
No Comments

THE HALL OF SHAME
MUST SEE SELFIES!

Vote For Mother Of The Year!

18 SEXY PRIVATE STASH SELFIES
50 EX GF SELFIES YOU NEED TO SEE
Place your ad here
Loading...