04.19.
"I hate this house. I have to explain to my kids every time we pass by that there's no fishies inside the house because it's not an aquarium and Daddy doesn't KNOW why somebody would put a giant fish in their front yard if it's not an aquarium." – Rick M. 
Bangor, Maine 
No Comments
04.18.
"Looks worse with no snow. Nothing but trash all over the place and me thinks the alien in the cage speaks for itself.  Stay classy maine."
– Chrissie, Maine
3 Comments
04.17.
"I'd like to point out that this is not an auto mechanic. Anyone else have one of these guys living in your neighborhood??" -Ellis
5 Comments
04.14.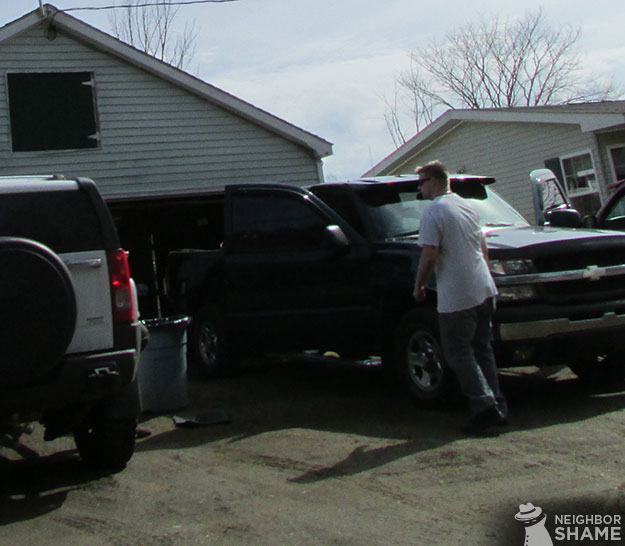 "drinking drinking drinking and more drinking,,, free bird all day long blasting from the trucks and yelling and screaming galore and please do send them a shame notice (don't include address on the post please) i don't care if they know it's me – I can't stand these guys!!!!" – Linda
6 Comments
04.13.
Not really a common sight in Maine, but looks like a junkie's paradise was built on the front of this old colonial. Wonder when the last time the homeowner has been by? The good news is that the occupants weren't completely rude and kept the House For Sale sign intact.
Maine
2 Comments