04.21.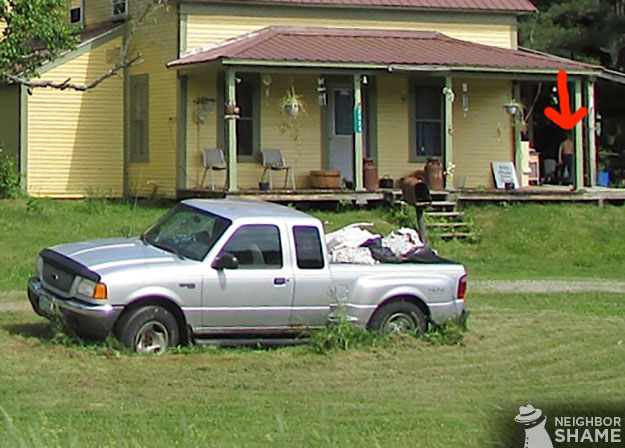 Don't bother selling it or at least taking the trash out of it. Just mow around that shit and call it good.
Vermont
1 Comment
04.20.
"The view out my window" -Amy
Brooklyn, New York
We're wondering how the guys behind People Of Walmart would have placed in the pageant…
1 Comment
04.20.
"people f-ing love their guns in this state.." – M.L.

New Hampshire
10 Comments
04.19.
"I can't help but laugh every time I pass this driveway. Anyone who can afford to drive a $65,000 BMW and live in a  million dollar home should be able to afford a better solution to get it in the driveway than scrap wood!"
– Sandra, Oregon
5 Comments
04.19.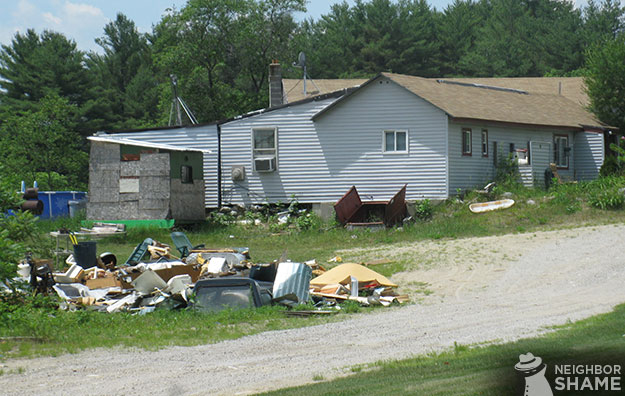 There's quite a few piglets that line the streets of Grafton. Like these people. I would say your neighbors hate you, but they probably covet your massive trash piles.
RT 4 Grafton, New Hampshire
No Comments