01.30.
What's the deal here 31? At this point you might as well keep that shit up until next Halloween.
– Brooklyn, Connecticut
No Comments
01.27.
#9 is cruisin' for a bruisin' – see if your state made the cut!
7 Comments
01.26.
"Glen Oak Drive, Bethel Park PA 15102. This old guy only parks in the street when it's snowing so that the plow won't get any snow in his driveway. It doesn't matter that this is a blind curve and he forces people going up the hill into oncoming traffic on a snow covered road. Had words with him several times, but he doesn't give a shit and neither do the local authorities. Please don't use my name."
Pennsylvania
No Comments
01.25.
"Came back from the bar to find this at my building's entrance. I have no idea." -Bill
No Comments
01.25.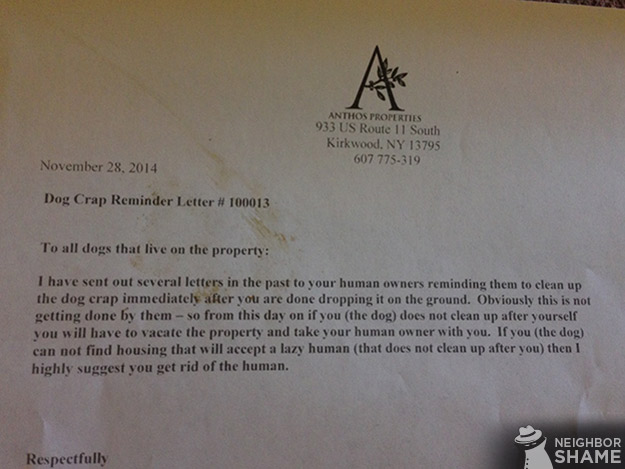 "Since the humans weren't listening…" – Gregory
No Comments