12.23.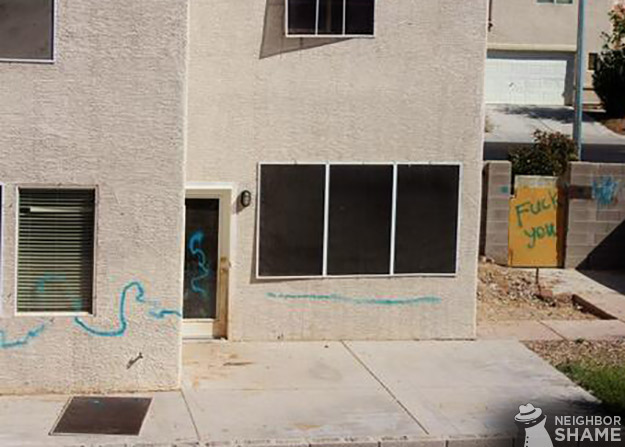 "My disgusting neighbor has been kicked out. Good riddance!" – Kim
California
No Comments
12.22.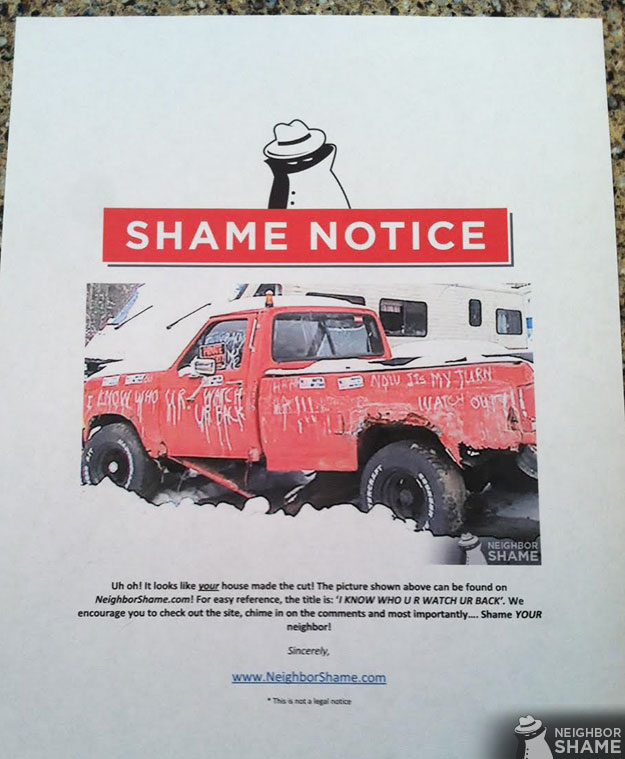 This is the Shame Notice we mailed to the 'WATCH UR BACK' guy. Judging by the comments on the post, I think it's safe to say he got our mail (he was pretty offended by the YouTube Video):
14 Comments
12.21.
If you're handicapped to the point where you can't park that bitch in between the lines, it's time to get your license revoked so you don't kill somebody. I don't give a fudge brownie this was on Christmas Eve either. Where else? Wal-Mart.
– Farmington New Hampshire Wal-Mart
7 Comments
12.18.
"Can you imagine living next to this?"
– Dave Scott, Crestview, Florida
27 Comments
12.16.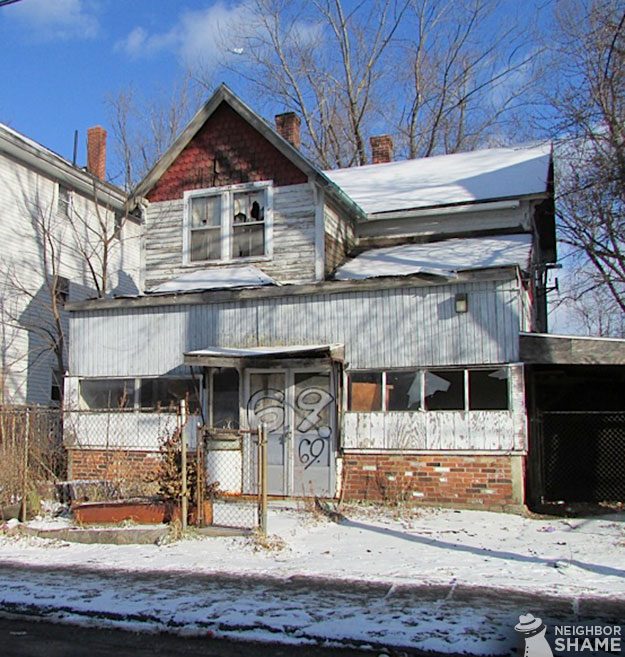 We cruised the ghettos of West Hartford CT to bring some urban flavor here to Neighbor Shame. Needless to say, a car full of middle class white boys driving around taking pictures was… 'frowned upon'.
This is a '69er gang' safe house. The shadow on the right was a 'lookout'… dude was not pleased to see our dumb asses take this picture. I'm not sure I've ever received a more realistic death stare from someone in my life.
12 Comments