11.30.
"Love this state. I'm pretty sure those are truck tires from a big tractor GIT R DONE." – Paul
New Hampshire
6 Comments
11.25.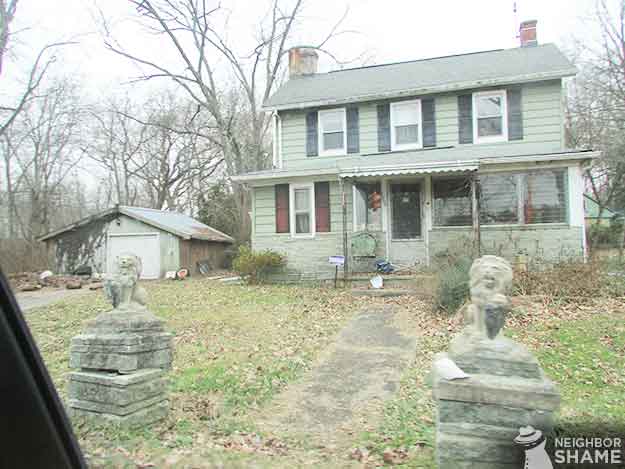 "This here my neighbor Jasmine house. bitch keep sayin I backed my car into one of her stupid lions.  she be white girl wasted on a TUESDAY NIGHT and probably hit it her damn self!!"
– Shanequa, Maryland
22 Comments
11.24.
"Caution! Cat crossing areas are 20 MPH zones … just like school zones, but with less fancy signs and no blinking lights."
– Austin, Texas
19 Comments
11.23.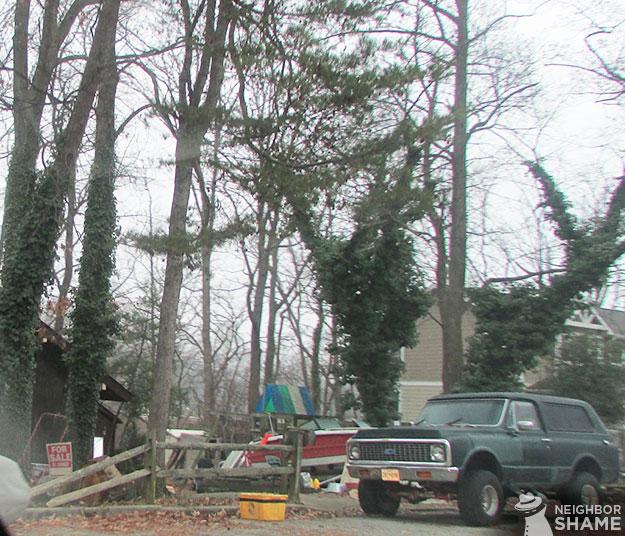 Rude. This must be a realtor's nightmare. How would they even prepare a potential buyer for a showing at the house? 'Well it's a really nice family home in a great neighborhood, we're just going to have climb through all the trash in the front yard to get inside… please try to keep an open mind once we get inside'.
– Annapolis, Maryland
4 Comments
11.20.
– Florida
4 Comments