03.19.
"my cousin sent me this picture last summer. how are you not a total weirdo under any circumstances by doing this? I hope this house isn't within 10 miles of any schools." – Ray
2 Comments
03.17.
"My two neighbors across the street have a line of useless shit that connects their property. They're two peas in a pod, but the rest of us hate to look at it." H.C.
Greenfield, Massachusetts
No Comments
03.17.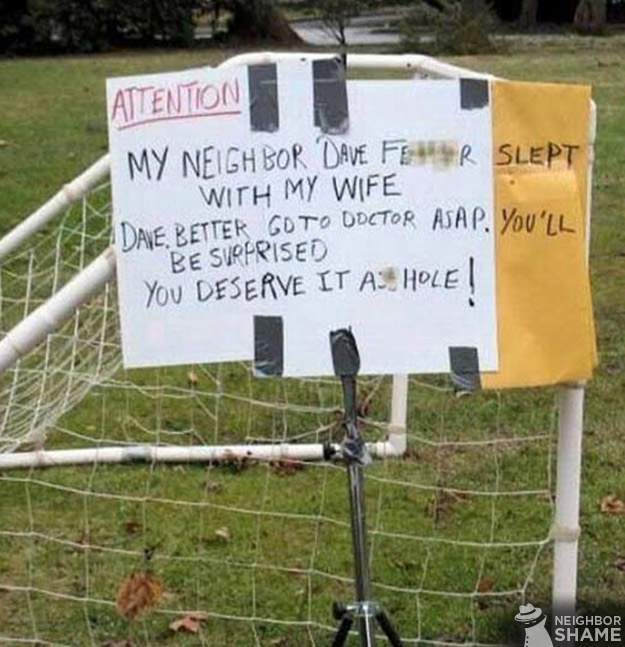 Is it just me or did this guy publicize his own STD? Maybe Dave wore protection.
6 Comments
03.11.
"Just my neighbor out vacuuming her lawn…"
3 Comments
03.10.
"My Californian neighbor tried to break up the ice with potting soil instead of salt or sand. It's their first winter."
3 Comments