01.23.
"My crazy neighbor didn't actually ever move out, but his mattress and all his stuff was in the hall for fun? Somebody apparently took his weights." – Leah
No Comments
01.22.
"Cleverly kept up their Halloween decorations and just made them "Christmas-y" by adding Santa hats (okay submitted by the actual owner not the neighbor, but our neighbors would if they knew about the website!)."
– D, Oregon 
No Comments
01.18.
"I was walking the dog and tried out a new alleyway. Found this disgusting mess. This house is on Holdom Avenue in Burnaby, BC, Canada. Cars, bikes, tires, a nice pile of cardboard boxes in the middle of the lawn. Just lovely." – Geoffrey H.
BC, Canada
2 Comments
01.08.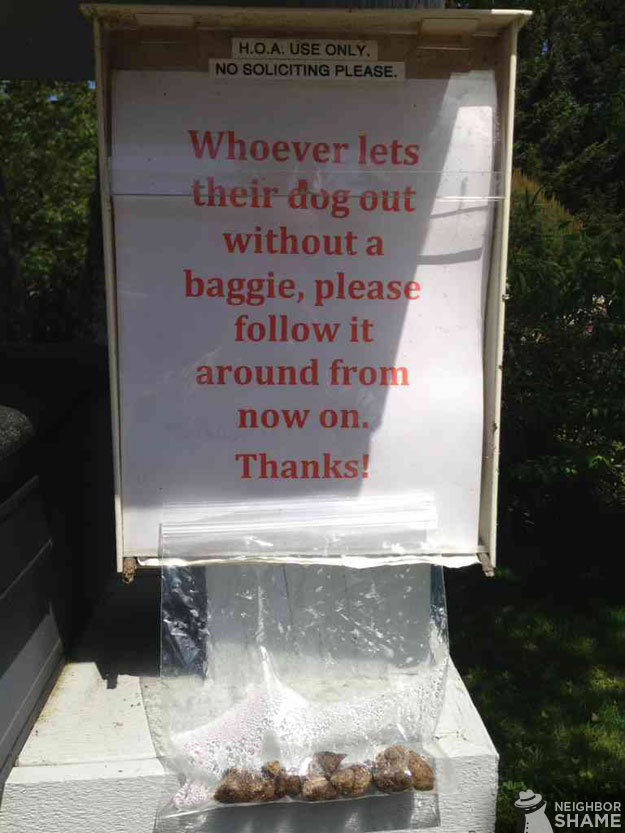 No Comments
01.05.
"Might be time to take down the Halloween decorations, neighbor." – Stan
Pennsylvania
No Comments