10.13.
"Notice posted at Harbortown Mobile Home Community, Vermilion , Ohio" – Joe
Ohio
No Comments
10.10.
"My parents got security cameras and this is their neighbor's reaction. It's the space between the houses. They have had a weird rash of stuff happening like they had sunflowers cut off and thrown into the canal and a squirrel trap stolen. The white fence is theirs but the wide angle of the camera catches their yard as well. It does seem intrusive but that's a pretty passive aggressive response." -Anonymous 

1 Comment
10.08.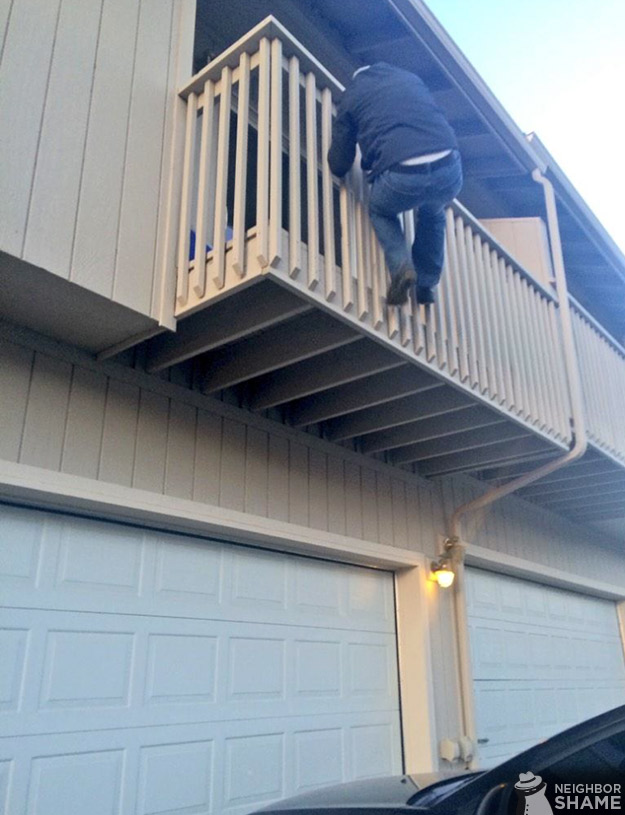 "Yeah, so my neighbor fell off his balcony on to my car. Nice work 007."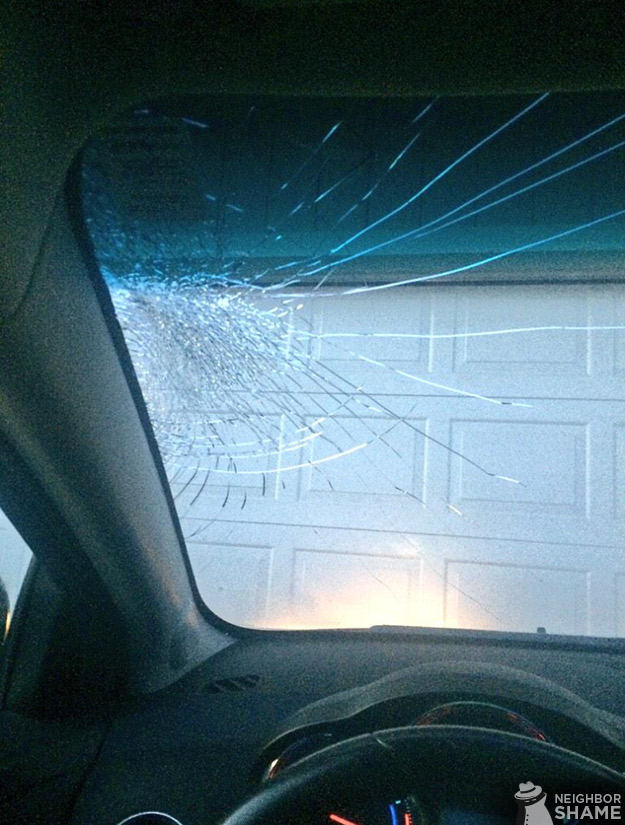 – Annie Mayers
No Comments
10.07.
-Derek M. 
Newport Beach, California 
No Comments
10.07.
What would you do if you saw this on the highway?
No Comments