10.20.
-Detroit, MI
5 Comments
10.17.
No Comments
10.17.
"I think my neighbor has taken the Ebola thing a little far." – Nick B.
7 Comments
10.16.
"My friend goes to a school that doesn't allow the opposite sex in their respective dorm rooms, so this is movie night…"
Wow, this miserable setup really still exists? Do they not allow Black People there either?
(Originally posted 25, 2013)
12 Comments
10.14.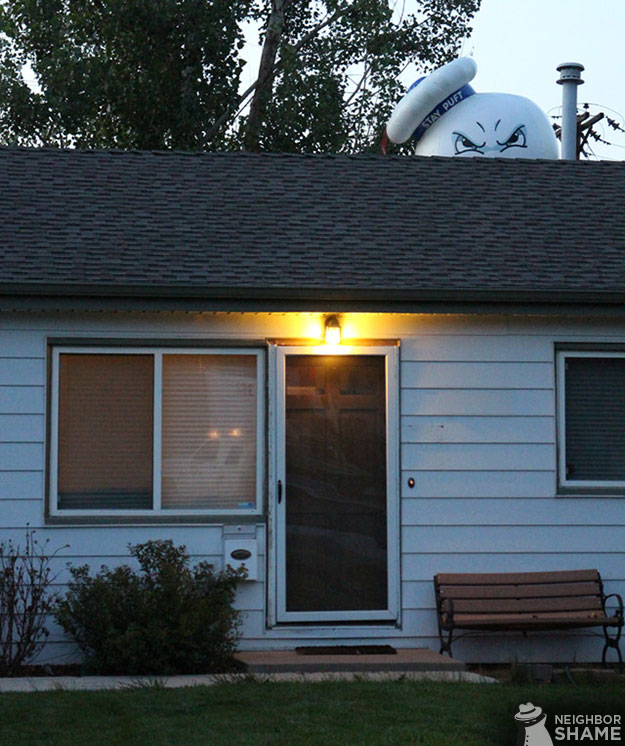 "My neighbor has the scariest Halloween decoration I've ever seen." -Erin A. 
Massachusetts 
No Comments