09.04.
"SICK AND TIRED of looking at this pile of wood – can you please just clean this crap up already?! You people SUCK and are inconsiderate andddd nobody likes you." – K.P.
New York
2 Comments
09.04.
"Existing as long as we've been here, in the neighbor's yard, is a junk heap that is the very definition of eyesore. I mean, you've got dirt, rocks, old building materials and, as the crowning glory, a tire."
– Texas
1 Comment
09.04.
We're giving this an A for effort and a solid D- for appearance given the awkward-looking siding on the house. But who really cares what we think… what's the verdict – tasteful or tacky?!
– Milo, Maine
9 Comments
09.03.
"My hoarding dumpy nasty filthy neighbor when I lived in Rochester. Might as well be the city dump." – Bree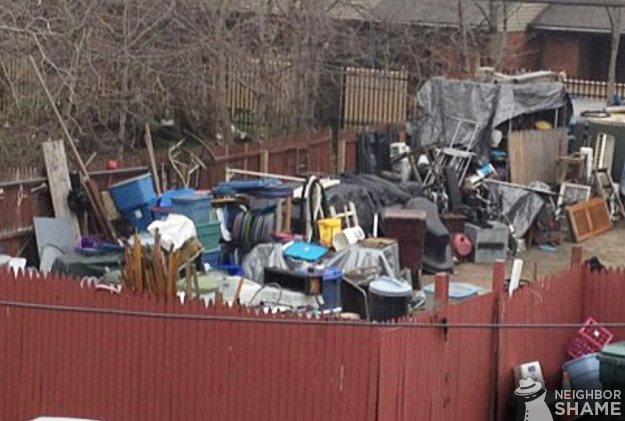 Rochester, New York
1 Comment
09.03.
"guess our weird friggin neighbor is going for the natural prairie lawn thing." – Sally S.
1 Comment