09.10.
"My town is full of beauties like this. Overgrown grass and yard, swing sets, grills, scrap this and that, and a whole bunch of other useless crap." – C.M.
Lisbon, Maine
No Comments
09.09.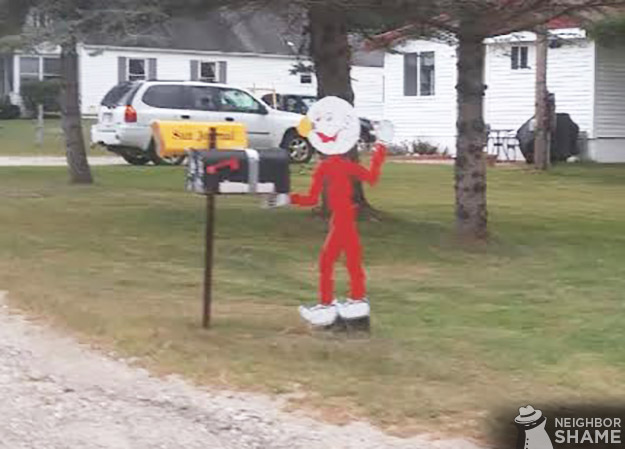 "too early for Halloween or Christmas so I don't think it's a decoration – in any event, my kids think this house and whatever is next to the mailbox is super creepy" M.B.
Maine
5 Comments
09.09.
– Anne D
Maryland
8 Comments
09.08.
"My neighbor had his tires stolen… lets just say he isn't pleased…"
6 Comments
09.08.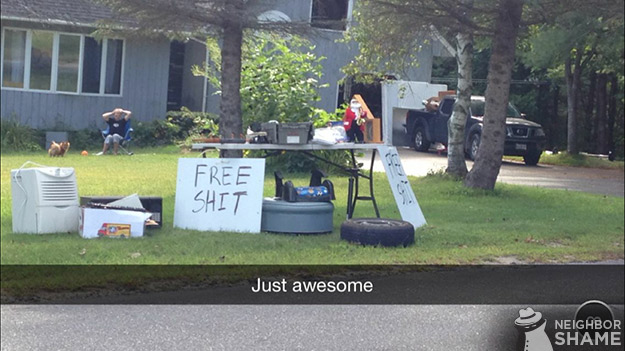 "From my hometown in Lisbon, Maine." – J.H.
Lisbon, Maine
3 Comments