09.30.
"In an attempt to make it look good, my neighbor put an actual bed frame in their garden, but now it's overgrown with weeds and looks like crap." – K.W.
Barrington, New Hampshire
You know the drill – is this neighbor's garden ornament tasteful or tacky?!
No Comments
09.23.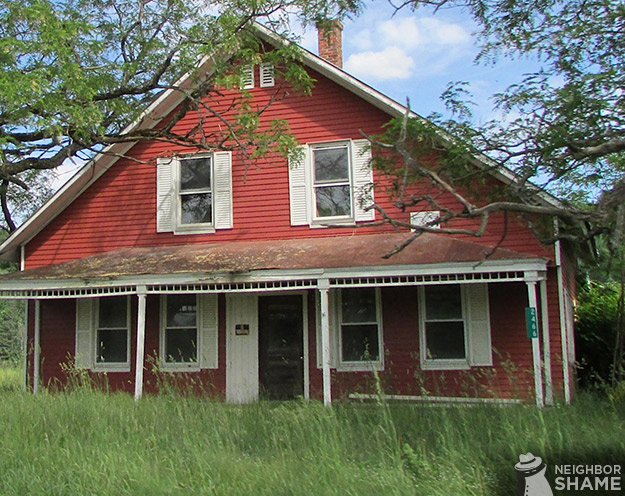 "HEY JACKASS mow your lawn. Love – your neighbor, dave."
Vermont
4 Comments
09.23.
For those of you that haven't yet had the pleasure of meeting our #1 fan and his endless inventory of man thongs, here's Jeffrey, straight out of motherf*ckin Twin Lakes Wisconsin. He enjoys trips to Wal-Mart, openly expressing his undying love for Neighbor Shame and most importantly… he enjoys romantic walks along the beach (man thongs mandatory).
Wisconsin
No Comments
09.22.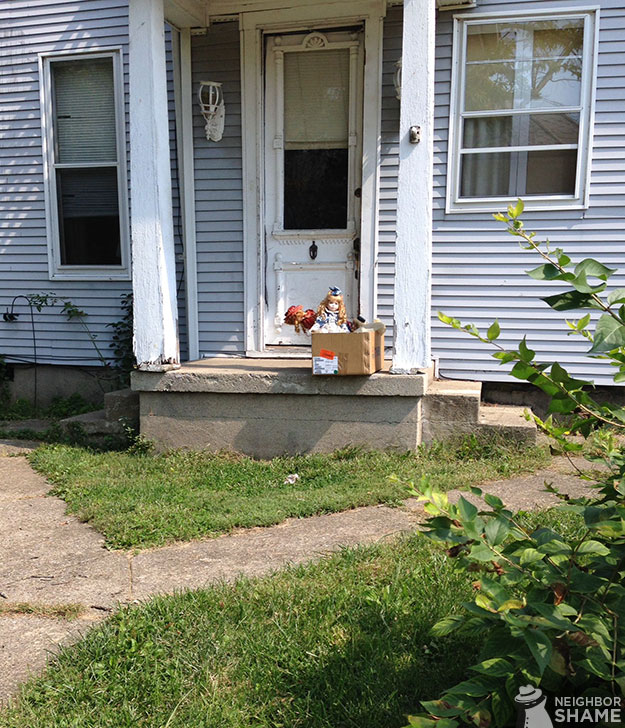 "Saw this on my walk today… I don't think I want to meet my neighbor"
-Mike M.
No Comments
09.22.
"I travel a lot, and this is the third time someone make something to my car. Please be gentle and tolerant with your neighbors."
-u/youngceb
7 Comments