08.04.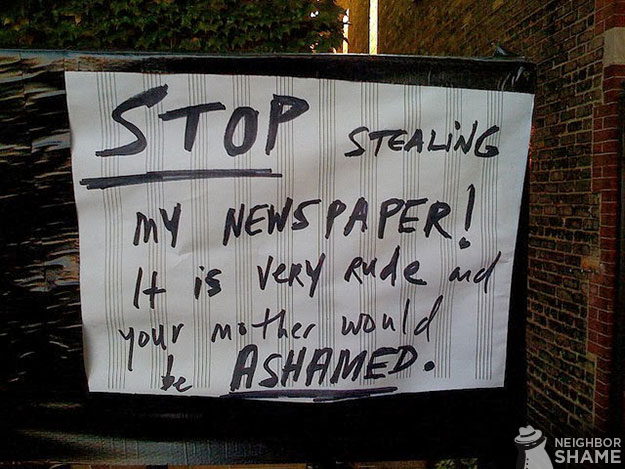 No Comments
08.04.
In North Dakota, though, one woman is seemingly willing to spend the rest of 2013 pulling toilet paper off of her roof because she's handing out notes to chubby kids to remind them that they're chubby.
Seriously, a Fargo woman plans to give notes to children who appear "moderately obese" in hopes that the message will shame their parents into rationing their supply of Halloween candy.
CLICK HERE FOR MORE NEIGHBOR STORIES!
5 Comments
08.01.
"my neighbors are major league stoners. this is in their side yard and we call it stoned henge." – Jenn
Vermont
No Comments
08.01.
"Apparently my neighbor isn't very good at parking." – Ray
California
No Comments