08.15.
"My creepy ass neighbor has had this shit in the window for over four years." – Warren Z. 
1 Comment
08.13.
"A few days ago one of my neighbors posted a sign on the front door to our apartment complex. They were requesting that a shared door remain because they were too lazy to get a copy of the key to open that door. Seeing a massive opportunity, I decided to post a response."–Dash_Carlyle
CLICK HERE TO SEE THE TWO SIGN RESPONSE!
1 Comment
08.11.
Our good buddy Jeffrey sends us multiple pictures all the time. While they are all gold- we like the ones with him wearing NeighborShame Swag. 
1 Comment
08.11.
Submitted by D.C. 
Miama, Florida
No Comments
08.08.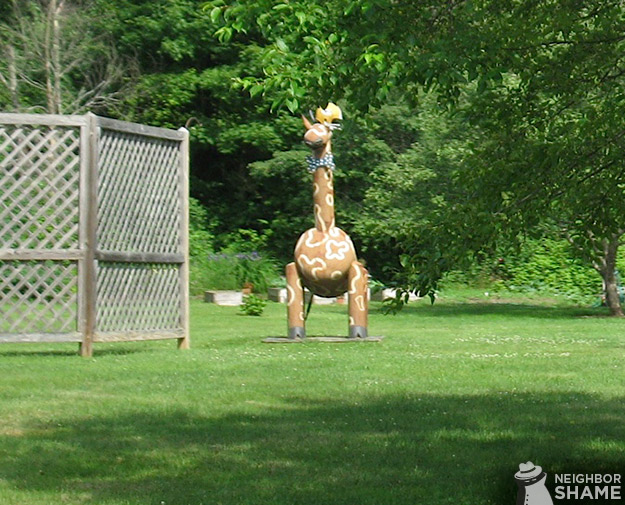 "My neighbors are ready for football season. Ignore the fact that they have a giraffe in their backyard, I'm shaming the Green Bay Packers helmet! This is Patriots territory bitches!" – Greg
Vermont
No Comments