08.21.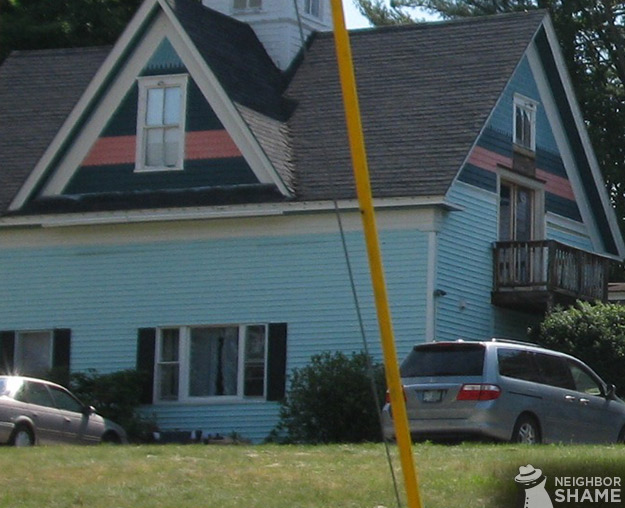 "they moved in and painted their gables this way a couple of years ago. soooooo UGLY." – Sarah
New Hampshire
No Comments
08.20.
5 Comments
08.19.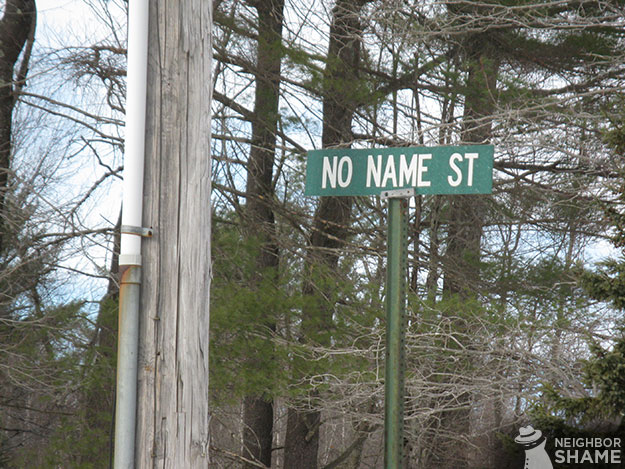 "I don't know if this is a shame or not, but I just saw this website for the first time and noticed that like a solid 20-25% of the pictures seem to be from Maine which is where I live and had to share this. This is a legit road in the town my grandmother lives in." – Ryan C.
– East Bumfuck, Maine
1 Comment
08.19.
"The picture looks weird because i took this at night-time and then tried to brighten it up and this is the best i could do. Not sure if u can see her in the left side window but im sure the crazy ass lady that lives here is standing guard as usual. Guess she doesnt want anybody taking all her sweet stuff!" – JJ
Massachusetts
No Comments
08.18.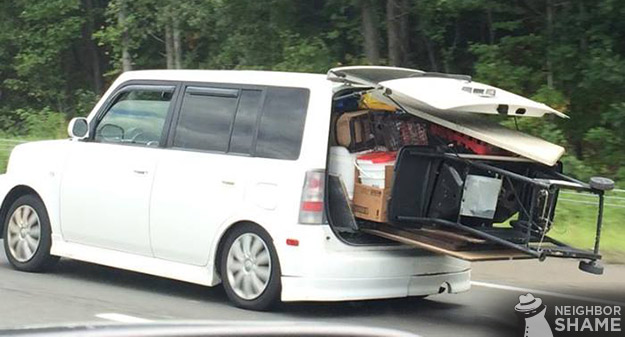 "Driving up 95 and saw this scion boxy car LOADED down. Thinking they were going camping perhaps." – Jill
Maine
No Comments