08.29.
"The neighbor has had this up for a week now! They have no kids and it's too early for Halloween decor! It's huge!!!!!" – Sam
No Comments
08.29.
"Reporting live from my neighbor's front yard. The humans are still pouring ice on their heads." – Erica G.
1 Comment
08.28.
"It's pouring rain and my neighbor is mowing his lawn! Is it bad I can't handle idiots?" – Candi
Nashville, Tennessee
6 Comments
08.27.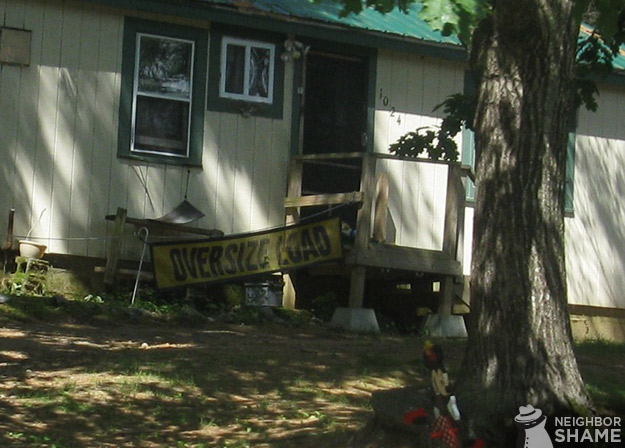 "My FAT neighbor put this oversize load ummm fence across the front of their house. No idea why, but it looks dumb. Other than the fact that it's completely appropriate to identify the fact that there is a morbidly obese blob taking up residence here." – Bob D.
Vermont
4 Comments
08.21.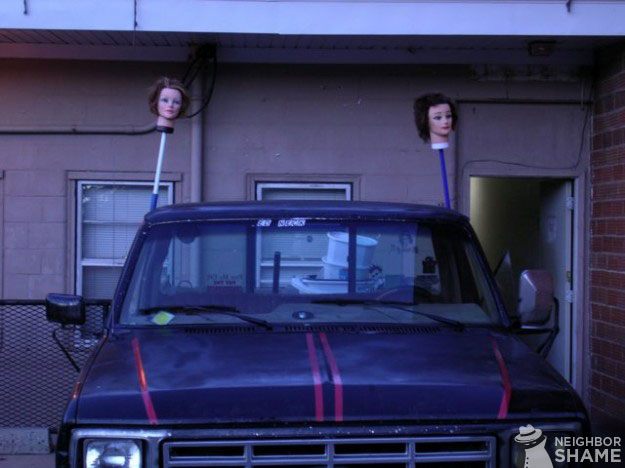 "Yes, those are mannequin heads on his pickup. He got them from a dumpster and drove around town with them on his truck." – Dawn
Oregon
1 Comment