07.16.
Hartford, Connecticut
No Comments
07.16.
"These filthy rednecks have been piling trash along their driveway for as long as I can remember along with hoards of other useless junk. We all love it. Not!" – Your Neighbors
New Hampshire
1 Comment
07.16.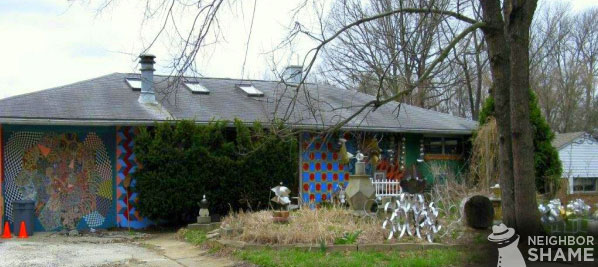 "Our neighbor wanted to embrace art….we think instead art embraced him and his house. If there were a mosaic community this house would fit in perfectly, instead this house is located in our neighborhood, in the midwest….no where near a mosaic neighborhood." – Maddy
Wisconsin
1 Comment
07.15.
"I pass by this fun half green and half pink house every time I play golf. It's fun!" -M. Willey
Brewer, Maine
No Comments
07.15.
"My neighbors painted their window frames with a roller…" -J.H. (Facebook Submission)
No Comments