07.24.
"My neighbor's house is ORANGE dude. We call it the sun house, I swear that thing glows in the dark. For the record he did NOT appreciate me taking a picture of him." – Jane
Vermont
2 Comments
07.23.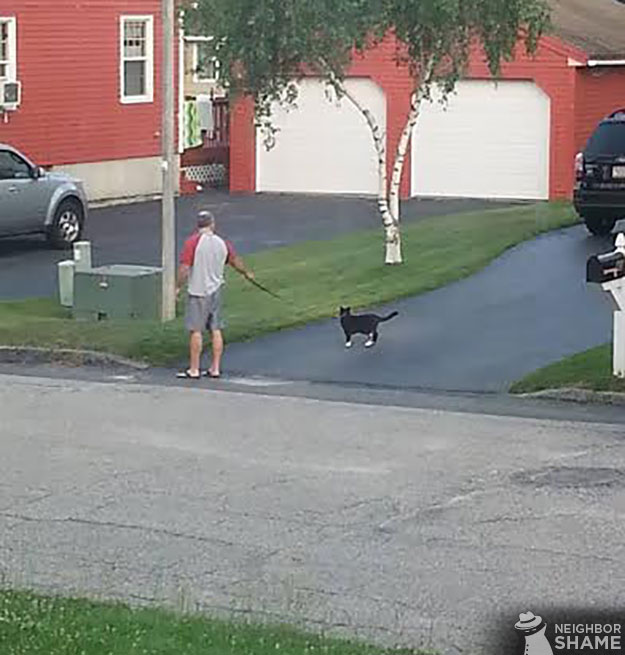 "My weirdo neighbor walks his cat on a leash" – Tyler G. 
Maine 
10 Comments
07.23.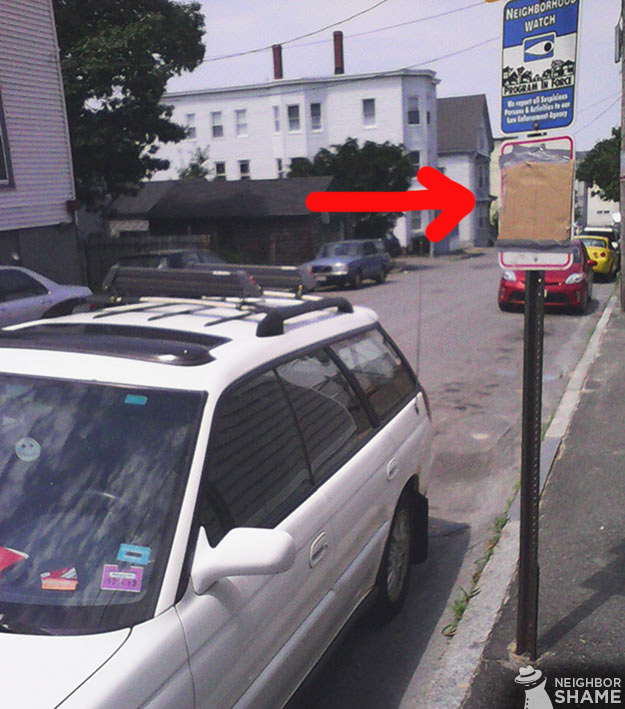 "I watched this situation unfold. Lady pulls up in her car next to a no parking sign and proceeds to whip out what looked like a large envelope full of paper and then duck taped it over the no parking sign. Brilliant!" – Ashley B.
– Portland, Maine
1 Comment
07.23.
"Crazy neighbor walking her turtle again." – L.A.
1 Comment
07.23.
"I have no words.
Well, maybe a few.  At one point in time, they owned 6 dogs, chickens, ducks, goats, and turkeys.  They have also raised rabbits and pigs at this property.  This is the absolute worst I have ever seen it look – and they are supposed to be moved out less than two weeks after these pictures were taken. (They have about 4 days from today, and sources say there has been NO activity as yet.)" – D. Evans
4 Comments