07.28.
"The neighbors sell used tapes and other junk from their porch, but they have this NO PARKING ANY TIME sign right where their 'customers' are supposed to park?? Stupid." – Richard P.
No Comments
07.25.
"Your stupid 'green lawnmower' isn't working again. Probably because it's a piece of sh*t toy looking thing that couldn't cut your ball hair… if you had any." – JJ
Vermont
4 Comments
07.25.
"So this isn't really shaming my neighbor. well maybe kind of shaming half of my neighbor aka the wife. I know that they've been having relationship problems for a long time, but the only way in hell he would sell these two cars that I know for a fact he loves more then that wench is if he needs to pay up for divorce settlement or she gave him an ultimatum." – Anonymous
New Hampshire
1 Comment
07.24.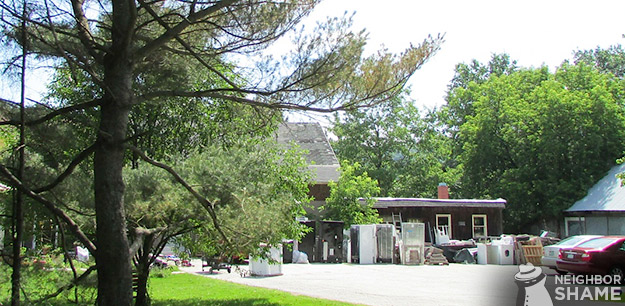 "Appliance Store? Nope! Just your average neighborhood hoarders!" – 'Mr. Jones'
Vermont
No Comments
07.24.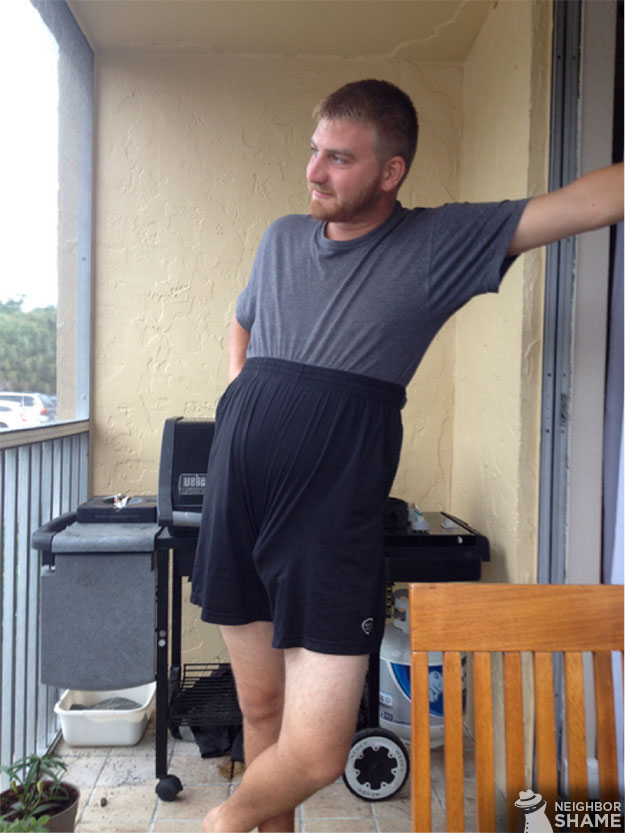 "At my apartment complex, we share a balcony with the unit next door. I was eating breakfast when my neighbor came outside and held this pose for a solid 10 minutes…"– Chris
Maine
Originally posted on 9/17/13 as 'Balcony Blues'
3 Comments