07.10.
I love a good life-sized lawn ornament and this neighbor has a yard full of them. Check out this 'Kung Fu' character!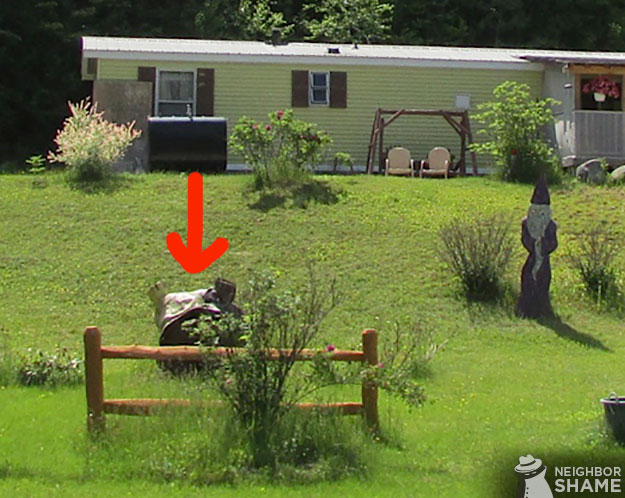 And Santa just lays down until it's time for Christmas. At least they make some kind of an effort…
Newark, Vermont
No Comments
07.10.
Anybody remember the boxcar children series? That's all I could think of when we saw this. Brings back good memories!
Vermont
2 Comments
07.10.
"Can't wait for the new neighbors to move in…" – Trish
New Hampshire
2 Comments
07.09.
"I'm not kidding when I say my neighbor is a crazy cat lady (and there's still more inside)" – Topanga
No Comments
07.09.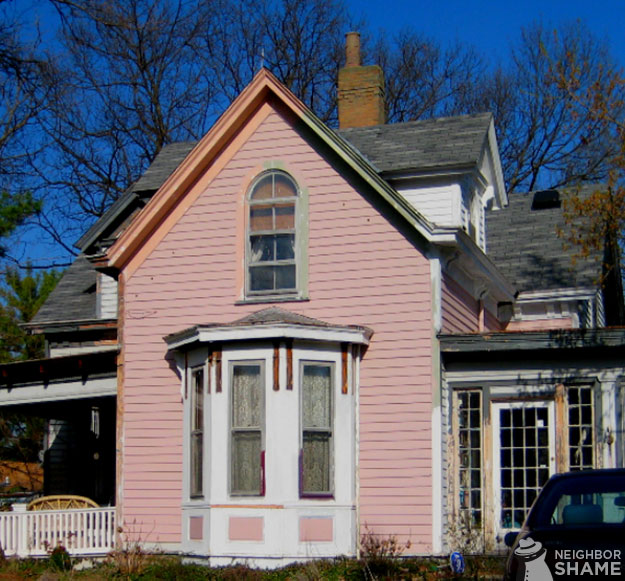 "My neighbor started painting his house with a nice Pepto Bismol pink…it would be nice if he would finish painting! Our neighborhood has heartburn every time we see the house!" -Gordon C. 
Wallkill, New York
No Comments