06.10.
First off – really nice house. However.. entire porch is loaded with bins, buckets, boxes and every other storage device a hoarder can put junk into. Christmas Decorations and Fall Decorations (not shown) still up is what connected the dots for us on this one. Otherwise it could have easily been mistaken for somebody moving out! Glad we could clear that one up.
511 Providence Lake Road, Effingham, New Hampshire
No Comments
06.09.
No clue what actually happened to this camper, but our best guess is some buckwheat burnt that shit to the ground during an alcohol-fueled camping adventure in the front yard. What's your best guess?!
100 Old Pound Road, Effingham, New Hampshire
1 Comment
06.09.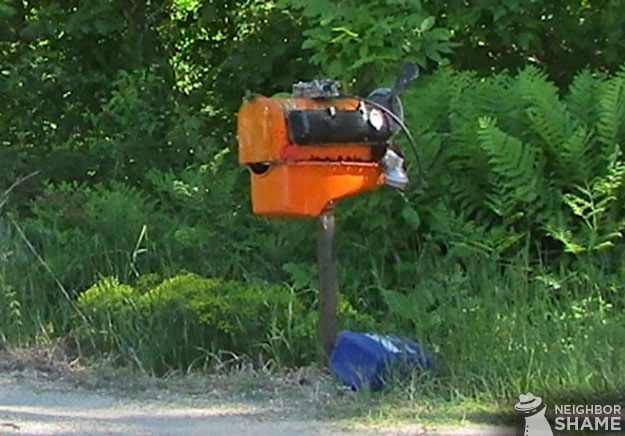 One of the more creative mailboxes we've seen!
810 Maplewood Rd., West Newfield, Maine
1 Comment
06.09.
-Georgia 
4 Comments
06.08.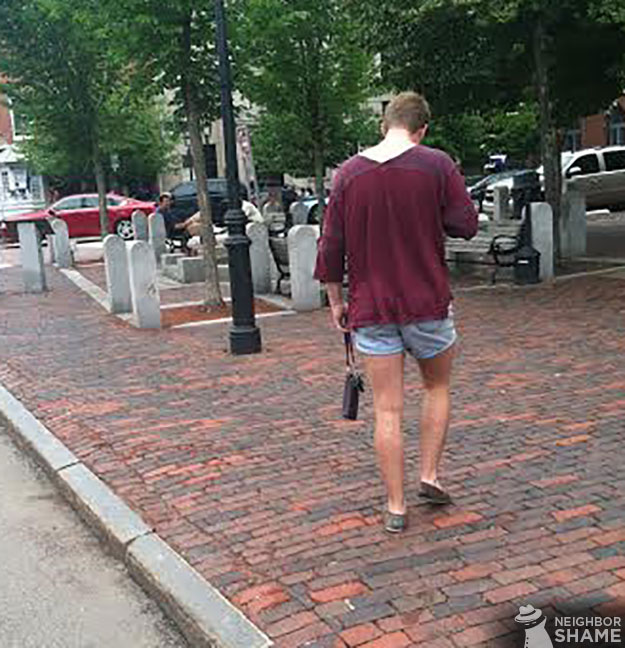 "Saw this gem on the way to work today." – Mikey

Portsmouth, New Hampshire
8 Comments