06.23.
"This is in Danville, NH. This guy put up this devil man around Halloween and never took it down. It survived the deep and heavy snow of this past winter, the heavy rains of the spring and now the humid summer has begun and devil guy is still there. Even worse, what you can't see behind the truck are the garbage and boxes of who-knows-what stacked up under the awning." – Will
Danville, New Hampshire
1 Comment
06.23.
A neighbors' dispute over a missing tree led police to discover marijuana plants growing in the backyard of a Port St. Lucie home. Port St. Lucie (Florida) police were called to the 200 block of SW Oakridge Drive on Sunday by a man reporting that a tree his daughter had planted was missing from his yard. The man told police he suspected his neighbor had taken the tree. He looked into neighbor's yard and saw marijuana plants growing there.
The marijuana plants belonged to Kathleen Martin, 59, and Bryan William Martin, 50, of 261 SW Oakridge Drive, according to the police report. As police were trying to get Bryan Martin to answer the door of their house, Kathleen Martin arrived home and told police that they were growing the marijuana for personal use because it helps Bryan Martin sleep.
Police seized four marijuana plants. The Martins were each arrested on charges of possession of marijuana over 20 grams; possession of drug paraphernalia; and intent to sell marijuana. They were taken to the St. Lucie County Jail, where Kathleen Martin was released on a $15,750 bond and Bryan Martin was released on a $1,500 bond.
2 Comments
06.23.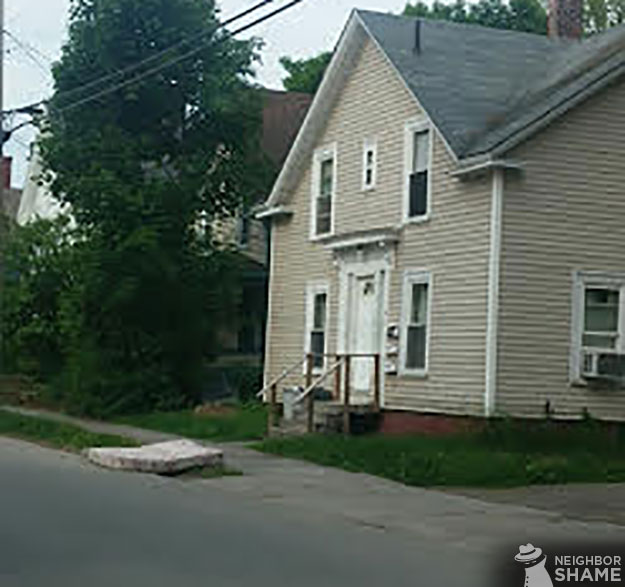 "Our garbage men do not take mattress. I thought by now it was common knowledge. You need to bring the mattress to the dump and pay a small fee. You think these idiots would realize that over the course of 11 days." – LC
Bangor, Maine
2 Comments
06.20.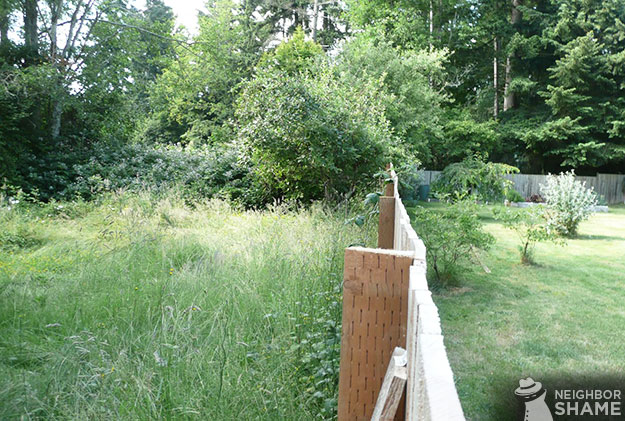 "In response to 'THE GRASS DOESN'T CUT ITSELF'… And yes, people do live next door on a daily basis. They mow probably once a year." – Craig R.
CLICK HERE for the original post. Which one is worse?!
2 Comments
06.20.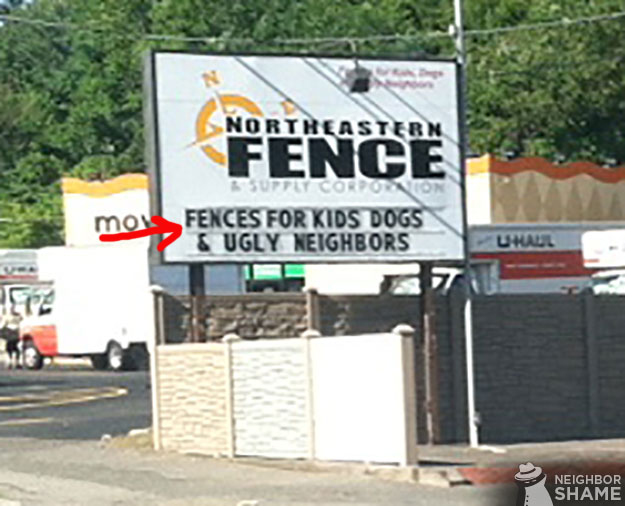 I honestly can't think of a better marketing campaign for fences. Well Done.
Saugus, Massachusetts
No Comments