06.27.
"How do you let your neighbors know you love them? The obvious answer is by placing large hearts on your house. Their hoping it catches on and the rest of the neighborhood starts the loving trend." -Ken Ratcliff
No Comments
06.27.
"Not enough driveway space." – Ness
No Comments
06.26.
You know. That moment where you get so sick of your friggin neighbor that you destroy the part of their shrub that's on YOUR property. Take that, shrub!
Picture by @miaelizabetthh
3 Comments
06.26.
Originally posted on 11/14/13, we stumbled across this matching house and car for the second time in our travels. Was just as eye-catching as the first time around!
New Hampshire
2 Comments
06.26.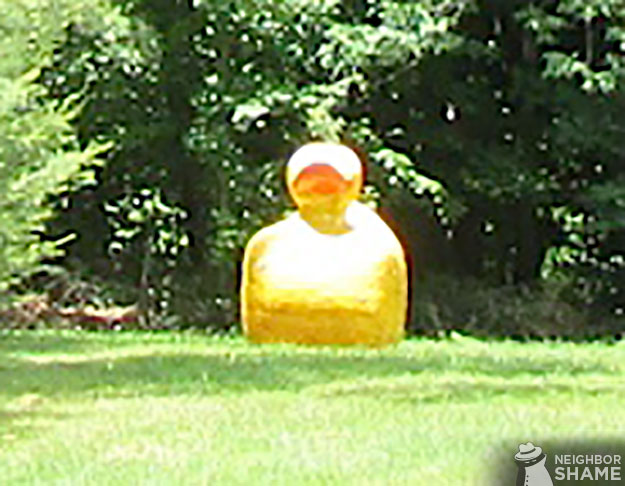 "Neighbor has like an 8 foot rubber ducky in their yard. Pretty sure it's not rubber, but I don't know what else to call it." – Brian K.
New Hampshire
No Comments