05.09.
We hope everyone sees this over the weekend!! We'll be there!
No Comments
05.09.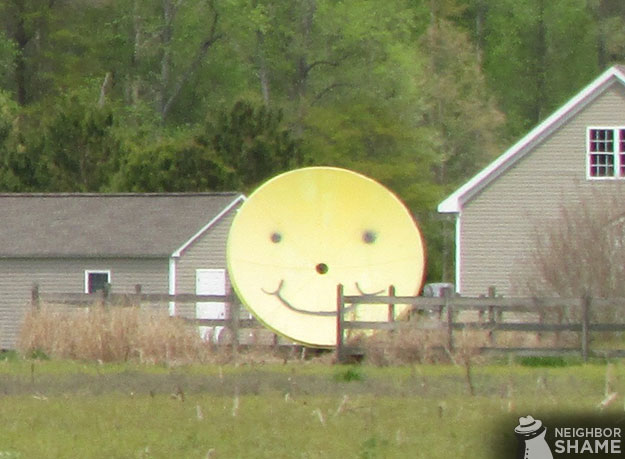 "I actually kind of like this and it's much better than just the plain ugly white dish that it used to be. So I guess this is an un-shame! Thanks neighbor!" – Ryan N.
Chesapeake, Virginia
No Comments
05.08.
"It was when I lived in SE Portland, OR.  That family had a habit of collecting EVERYTHING and then displaying it randomly on their front lawn.  For  a long period of time they had a toilet sitting right in lawn. I asked them about it and they told me they eventually planned on switching the toilet out with their broken one. To me it looked more like "come take our free toilet".  They also had about 20 bikes all over the outside of their house. My roommate and I called them the kooks."
– Katt Jones, Oregon
No Comments
05.08.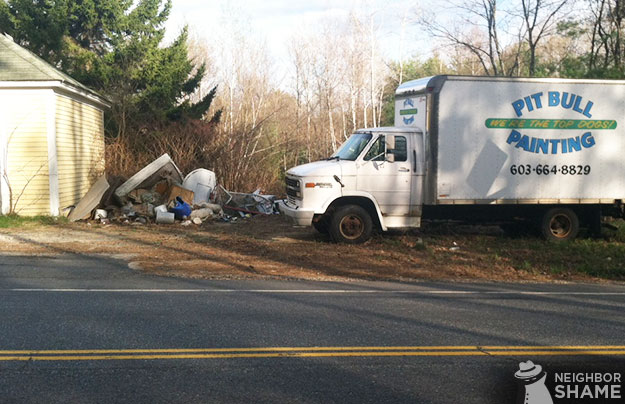 The classic 'let me hide my shit on the side of the garage so I don't have to look at it' piglet. Shameful.
184 Washington St, Rochester, New Hampshire
1 Comment
05.08.
"Congrats on decorating… for Halloween 2009… and then not painting over it. Clearly didn't take into account the permanent nature of PAINT when decorating your fence!! I can't stand those eyes!!" – Anonymous
Farmington, New Hampshire
1 Comment