05.13.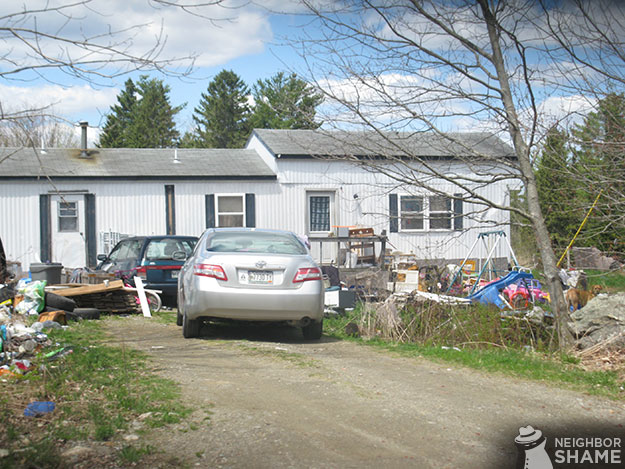 "For this town, this guy… we'll call him "Alan" has a great job…. yet he keeps his yard like this." –Anonymous
Appleton, Maine
4 Comments
05.13.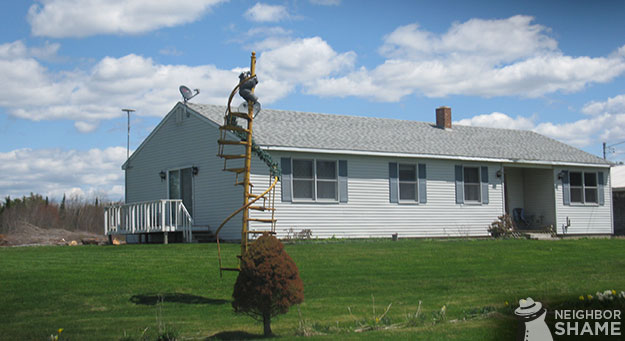 Neighbor has stairway lawn ornament…
CLASSY or TACKY? 
6 Comments
05.12.
"It was during the various election seasons over the past few cycles and this guy put out a bunch of signs in his yard like 'There goes Social Security' or something like that, I can't really remember but there were a bunch of different ones. Anyway, people starting driving by and throwing trash at the sign and people were constantly beeping and yelling as they drove by. I honestly don't even know if the guy is a Republican or Democrat but he caused one hell of a racket around here."
52 Stage Road, Deerfield, New Hampshire
No Comments
05.12.
I wonder how many calls they got before investing in the 'sign maker' and clearing that sh*t up for everyone.
Maine
1 Comment
05.12.
"In possibly the least thuggish rural neighborhood in America, some idiots painted THUG LIFE on a town-owned utility shed next to my house."
New Hampshire
No Comments