05.20.
This guy has a gorgeous home but a strange structure in his large yard… We think its a fort… without a ladder?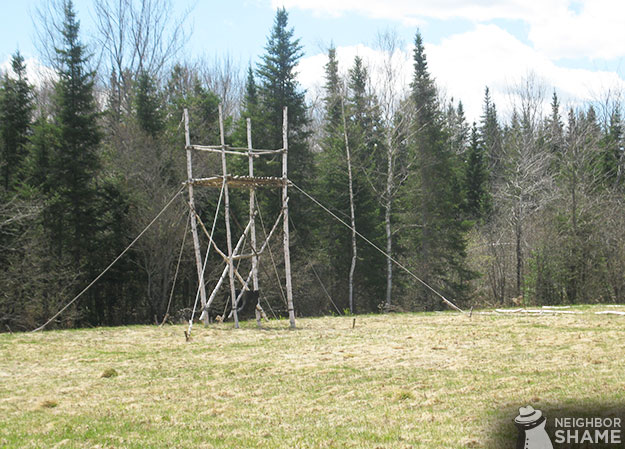 9 Comments
05.20.

There's no real criteria for what makes a shameful neighbor. One man's trashy neighbor is another man's treasure neighbor. Only YOU know how truly awful your neighbor is… they're like family, you can't choose em. Do yourself a BIG favor and shame your fucking neighbor.
– Pic submitted by Warren
No Comments
05.20.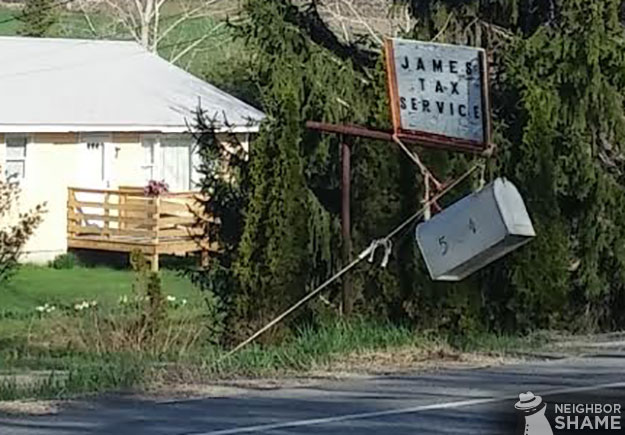 "The house is even worse than this sign. Not sure how many clients good ol James has, but I'd say not too many!" – M.D.
No Comments
05.19.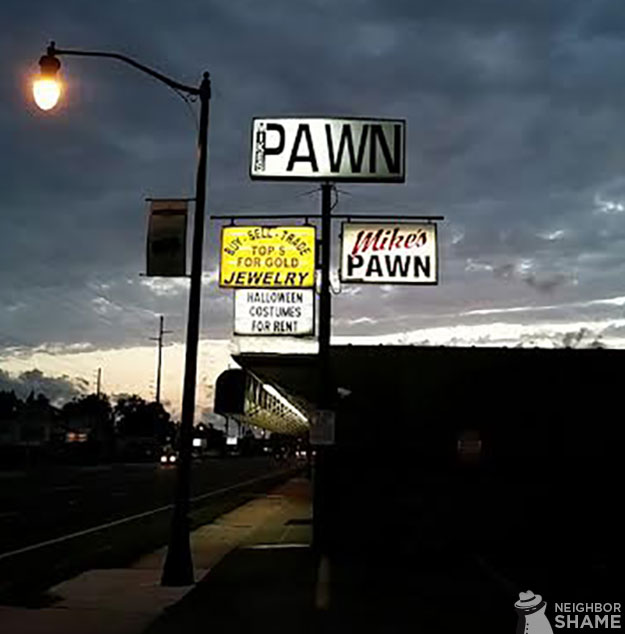 I'd like to point out that I took this picture last month… in April. – Chris
Orlando, Florida
2 Comments
05.19.
"This property is well maintained, but in a 45 year old suburb of inexpensive, traditionally styled homes, all the pillars, flags and the statue of liberty (that may have an illuminated flame) is a bit much." – Connie
7 Comments