05.27.
Caught this lovely girl outside my office window at 10:30AM. -AB
Maine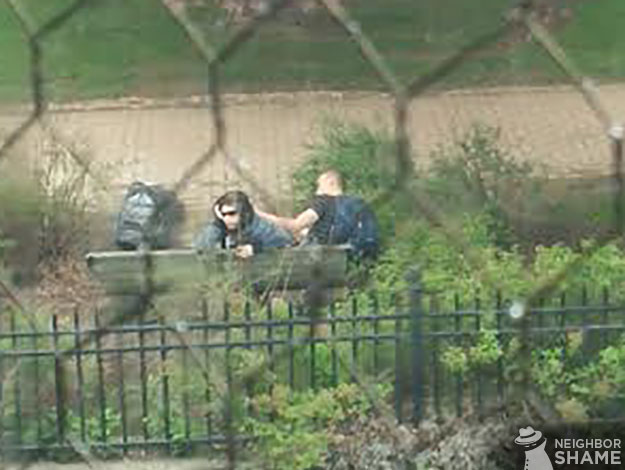 3 Comments
05.23.
Maybe your old gym teacher doesn't live here, but those old school gym lockers are sweet right?
Maine
No Comments
05.23.
"Neighbor has built an expansion (sans permit, of course) plus a gravel pit, plus impromptu parking space, on their side lawn for everyone to see." -Steve
Washington
No Comments
05.22.
Where do I begin with this guy? Well, I turned around for a pic because I thought the IED-shelled looking SUV crawling with chickens was pretty fun. The warning sign painted on the trailer and the doofus himself outside when I came back around was just a BONUS. This guy is getting a Shame Notice. Why? Because he's going to hit the roof and that shit is FUNNY to me. Zero fucks given today folks.
New Hampshire
No Comments
05.22.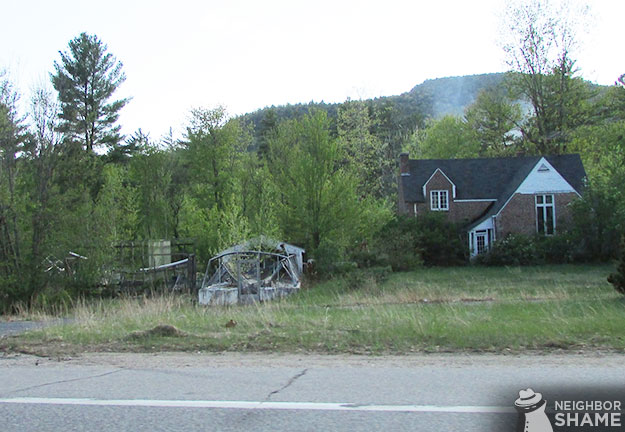 Nice house. Need to get rid of the rotting structures – actually, I'm pretty sure we've featured a few neighbors that would take ALL that shit off your hands. And we'd be cool with that because it's been a while since we've done a '10 Houses You Don't Want To Live Next To' post.
2175 Rte 16 Ossipee New Hampshire
No Comments