05.29.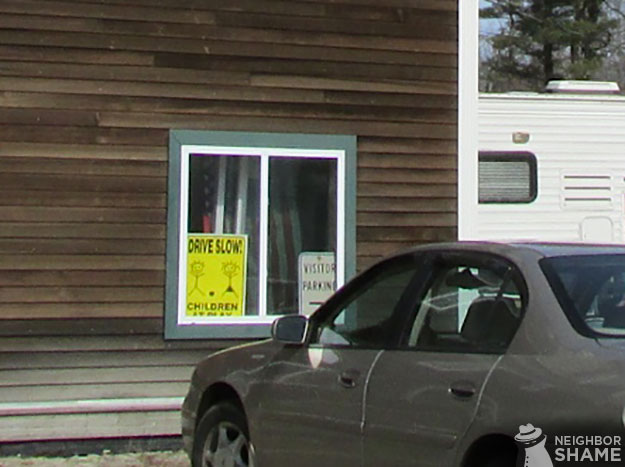 "BITCH named Becca lives in this apartment and is also married to the slumlord of the complex. She put a visitor parking sign in the apartment office window which is supposed to be for all visitors but her friends park there." – Tamara
Rhode Island
4 Comments
05.28.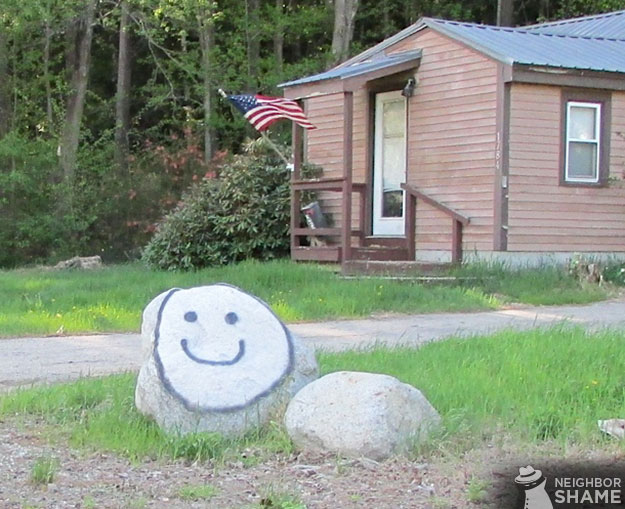 "I think my neighbor's rock decoration is the laziest thing I've ever seen. Paints rock but won't mow grass." – Anonymous
New Hampshire
4 Comments
05.28.
WOW, who lives in this shithole? The Three Little Pigs. That's who:
I don't know what you guys did this past Memorial Day Weekend, but we hate to disappoint our fans! So we spent ZERO time with our families and instead went on a little shaming road trip. You won't believe this but what you're seeing here is the REAL LIFE Three Little Pigs!! Are we going to burn in hell? Don't know, don't care! Oink Oink you friggin piggies!!
Kimball Terrace, Danville, NH
3 Comments
05.28.
"I was driving down my street when I saw this sign on a house. I burst out laughing and had my husband pull over so I could take a photo. I mean really, now she has to download all those Bon Jovi songs again!? How could you, iPod thief?"
– Bethany
3 Comments
05.28.
Got enough toys in the yard? (No, this is not a daycare)
South Main Street, Salisbury, MA
No Comments