04.04.
"Christmas lights have been up for Years, garage filled with stuff falling out, inoperative truck in driveway since last year with trash in the bed, window rattler in window because they wont fix the AC, shovel in hole where they dug up the septic, yard never mowed, trees overgrown, garbage thrown all over yard, Trash can still at road on Mon when trash day was Sat (I thought the city was suppose to fine you for that?) Hometown newspapers never picked up.  BAD NEIGHBOR!!!"
2907 Brandywine Circle Titusville, Florida
GOT YOUR OWN BAD NEIGHBOR?? SHARE IT WITH THE WORLD!! –> SUBMIT YOUR NEIGHBOR
14 Comments
04.04.
Fires are awesome. I love fires. Burning filthy mattresses is gross. Piglets!!
Maine
7 Comments
04.03.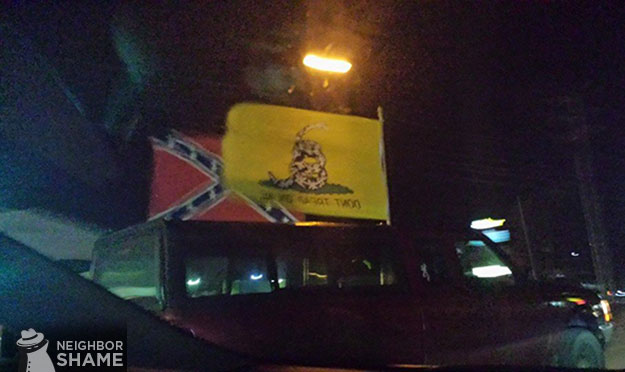 "Only in NH" – Bill
New Hampshire
2 Comments
04.03.
"I saw my disgusting neighbor and her fat sister haul this pink mattress outside on the other side of their fence probably 3 weeks ago. I shudder thinking about what took place on this thing. I can't believe the town or police have just let this shit just sit here." -TM. 
Massachusetts 
8 Comments
04.03.
Are you kidding me? At least finish the paint job you lazy pigs.
New Hampshire
2 Comments