04.10.
A dispute between Jacksonville neighbors over grass clippings involved one man armed with two small knives vs. another with a machete and five Rottweilers. When police said the one threatened to sic his dogs on an officer, that was enough to get him arrested Tuesday.
Officers found 44-year-old Bobby Riggs Williams screaming and making racial comments toward David Burke when they arrived to the 10400 block of Ebbitt Road about 11:15 a.m., according to the arrest report. Williams is black.
The neighbor, whose age and race were not listed, told police he took out a pocket knife for protection after Williams threatened him about grass clippings that were blown onto his property, the report said.
The neighbor said Williams got a machete from his car and returned raising it toward him and threatening to kill him, the report said. Burke armed himself with a second small knife and told Williams to leave, which he eventually did.
When police tried to get Williams to come outside his chain-link fence, they said he refused and repeatedly said he would release his dogs to attack, the report said.
By about 2 p.m. officers were able to get Williams to leave his property. He was charged with aggravated assault with a deadly weapon, aggravated assault on a law enforcement officer and resisting arrest.
CLICK HERE FOR MORE NEIGHBOR STORIES!
5 Comments
04.10.
"I think my neighbor and garbageman have an ongoing feud He honestly just wants the garbage man to actually take the can to the dump, but it never gets taken" – M.A.
2 Comments
04.09.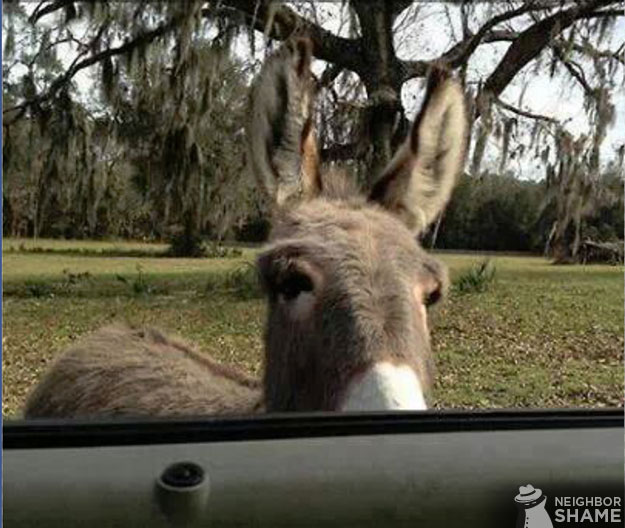 "My neighbor has a mini donkey that will chase you up the driveway until you scratch his head."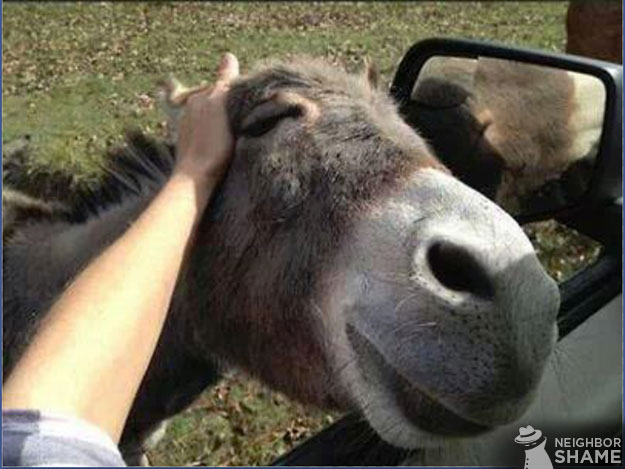 "Just scratch his head.. that's all he wants." – Jeff
9 Comments
04.09.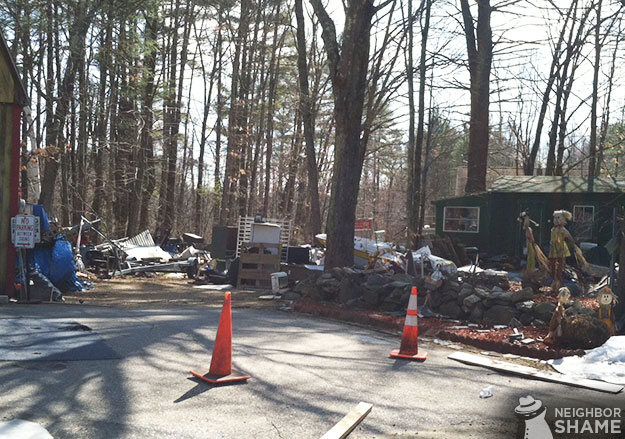 There's two of us that started and run Neighbor Shame – one of us lives in NH. This is one of my personal neighbors and you better believe they're getting a Shame Notice. What if I want to sell my house? Would YOU want to live near this dump? Sure as hell didn't look like this when I moved in.
New Hampshire
2 Comments
04.09.
New Hampshire
No Comments