04.14.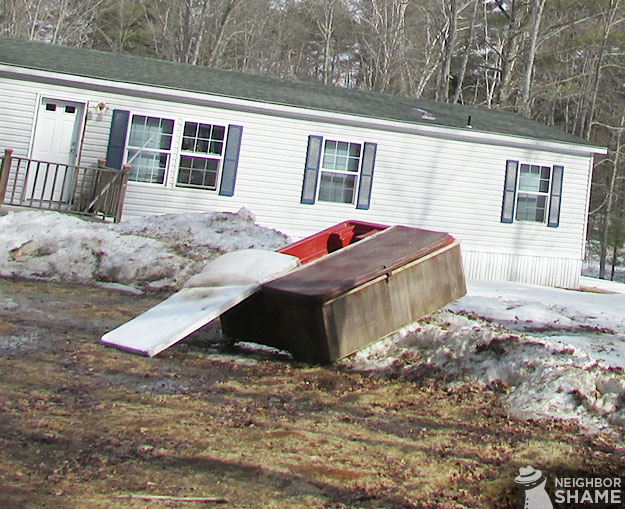 FACEBOOK WINNER: "Red neck Olympics presents….down hill hot tubbing!" – Tammy
Like our FaceBook Page to get daily neighborly entertainment and don't miss your chance to win the next Caption Contest!!
No Comments
04.13.
I hope all that trash was put in the back of the truck prior to rendering the vehicle inoperable… otherwise this is just plain silly!
Maine
2 Comments
04.11.
"Neighbor looking like Uncle Si" – Ashley
No Comments
04.11.
No Comments
04.11.
Last time we had a neighbor with a plane in their yard, according to the pilot nerds it was a legit MiG23. I personally wouldn't mind living next door to this.
Maine
3 Comments