04.16.
"You think the TV (that has been outside since last year!) and the constant Ducks waddling around is bad, it's just the icing on the cake." – Anonymous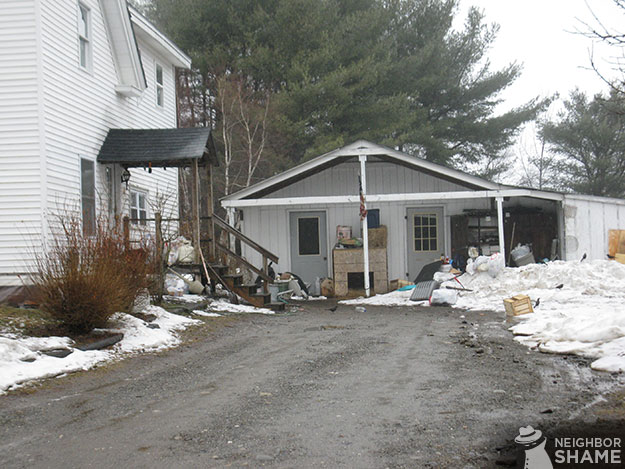 Maine
2 Comments
04.15.
Making sure everyone knows you're an asshole has to impress the ladies… and cops. Definitely impresses the cops. Then again, who are we to call somebody an asshole when we drive around taking pictures of people's trashy houses and post them on the site? Touche middle finger truck guy, touche.
Maine
4 Comments
04.15.
"Just out enjoying a leisurely drive in the country when we found this sign, not sure who b@&@&@d is but he must carry a shotgun.." – 'Jeep'
No Comments
04.14.
"people across the street still have their halloween decs up – I'm thinking the same thing kitty it's APRIL!!" – Anonymous
New Hampshire
3 Comments
04.14.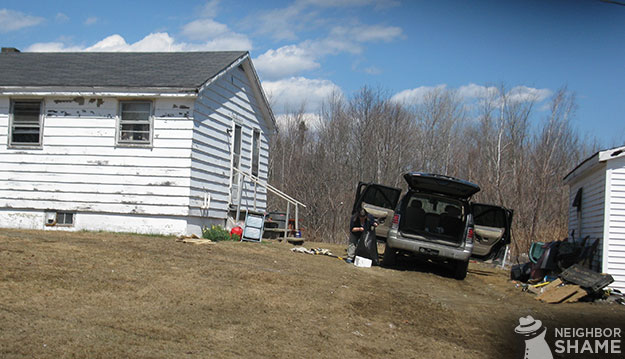 Spring Cleaning! Too bad that trash bag will end up taking up permanent residence somewhere in the yard.
Maine
No Comments