04.24.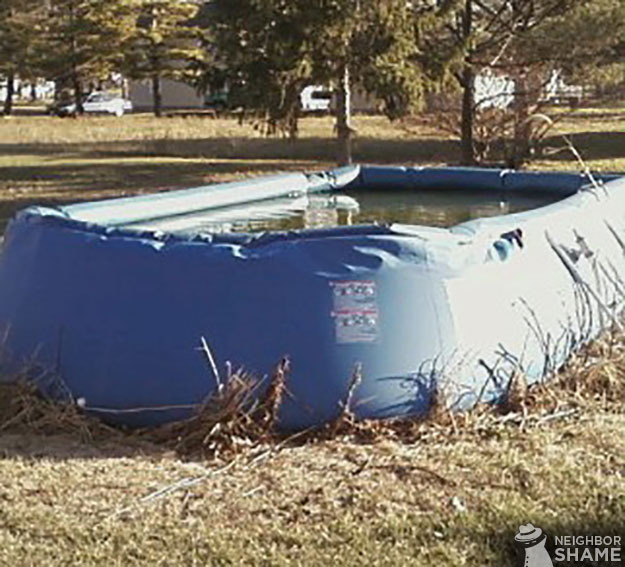 "Seriously, this picture was taken in November.  Note the murky color of the water that had not been treated since mid-July."
– E. Lee, Ohio
3 Comments
04.21.
"Some crazy person methodically took all of the bulbs from our strand of Christmas lights last year. They also did this to 5 of our neighbors." -AJ
Texas
No Comments
04.21.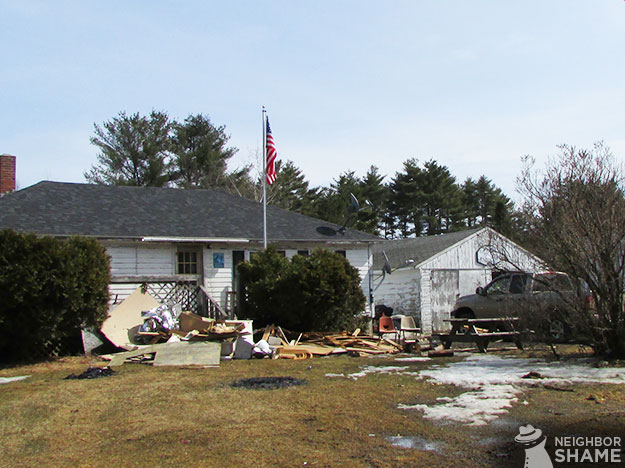 "renovated a bathroom and bedroom couple years ago and the leftovers haven't moved since. inconsiderate neighbors!" – maddy
Maine
No Comments
04.18.
"Creeper down the street looks like the shovel guy from Home Alone – I feel somewhat bad posting this but he never waves back and I know for a fact he doesn't have internet lol" – J.Y.
Vermont
2 Comments
04.17.
"I drive by this house on my road every day to work. Constantly different vehicles in parking lot and people constantly coming in and out of the home as I drive by. EVERY  ONE always stares at cars as they go by. My guess is drug dealers." – TJ
Maine
No Comments