04.28.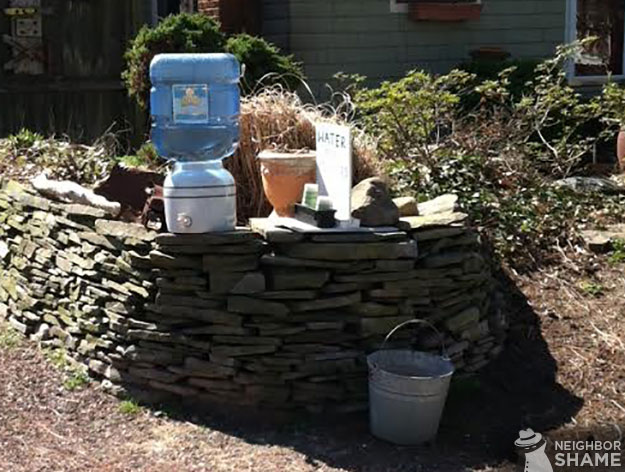 Two jokers run Neighbor Shame – one of us runs marathons and the other is pretty fat and smokes cigarettes. Can you guess which one of us appreciated this Nice Neighbor's water station during a recent run in Maryland?! (They've had this set up for at least 5 years)
Annapolis, Maryland
No Comments
04.25.
"Got this note this morning from the Asian neighbor below me" – Joe
Acton, Massachusetts
8 Comments
04.25.
This looks relatively normal until you notice the house:
We counted 17 birdhouses ON the front and side of the house, 5 in the front yard (including the new one being installed today!) and 8 more around the house from where they're standing. Was laughing too hard to get that last picture.
Maryland
2 Comments
04.25.
The good thing about neighbors that put up Easter Decorations is that they've at least taken down Christmas Decorations. The bad news is, you have a neighbor that puts up Easter Decorations…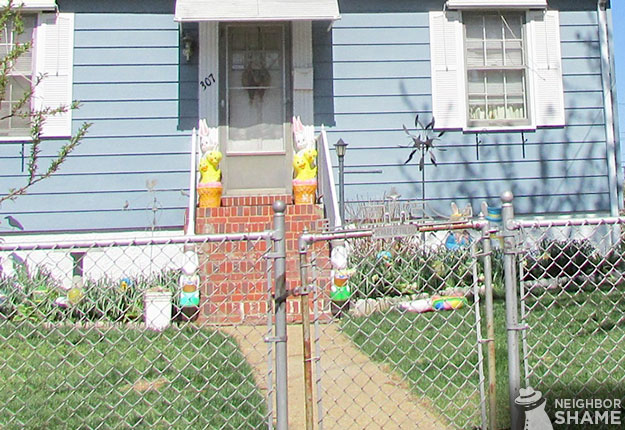 Maryland
3 Comments
04.24.
"Judging by the sign my best guess is that stencils were used to paint the letters meaning that somebody would have had to made the effort (twice) to flip the stencil backwards. What I will say is those fairy looking things below their name are more exciting to me than those stupid stick figure stickers people put of their families on their car."
– Massachusetts
2 Comments