03.05.
Come on down folks and get your crack, heroin and meth! Looks like they don't sell pot 🙁
– Brianna
1 Comment
03.05.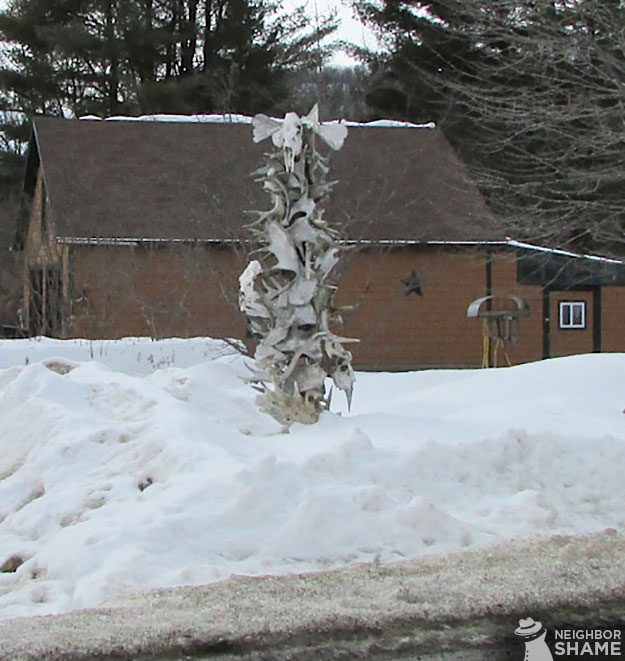 Can anybody out there identify the various animal skulls on this redneck totem pole?
– Maine
3 Comments
03.05.
"My neighbor Jon is a really nice guy. He hasn't been able to hold a steady job since the day I met him and has all these get rich quick schemes he goes on rants about.  The other day he rolled home in this thing."
– Travis, Connecticut
1 Comment
03.05.
Forget the junk scattered across the yard… what's your best guess at what's in that pool?!
– New Hampshire
5 Comments
03.04.
"A family in our neighborhood has a fountain that everyone else on the street think looks like a toilet!  They have a spotlight they shine on it at night as if its the Mona Lisa lol."
– B.M., Connecticut
6 Comments