03.14.
"Welcome to our middle class neighborhood, we said."
– Graham
No Comments
03.14.
"My neighbor has a peacock on the side of their house and light it up at nighttime and they thought the light was tacky so they built a cover for it the same color as the house."
– Jeff, Pennsylvania
4 Comments
03.13.
"This trailer has definitely seen better days…"
– Tracy, Maine
No Comments
03.10.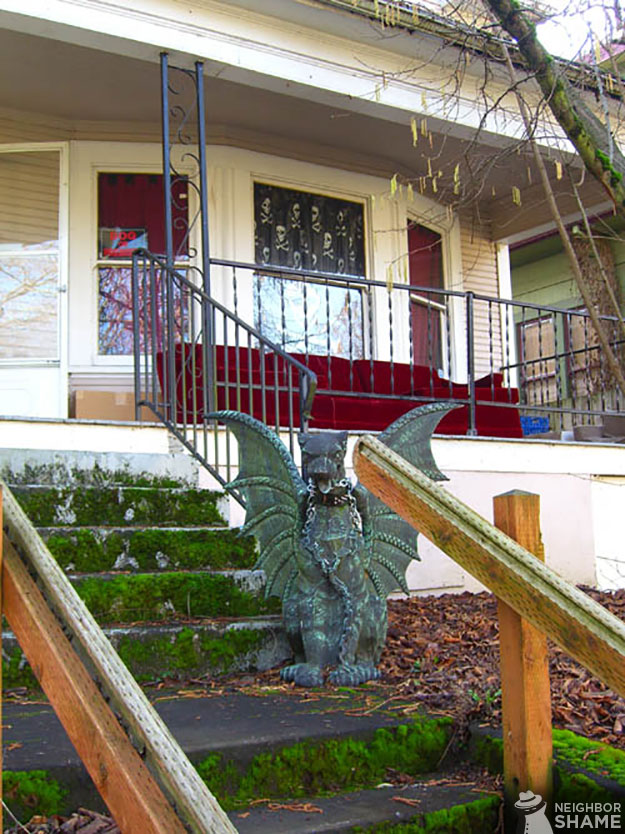 "Gargoyle in P-town. I'm just glad this one is chained up! Note the Jolly Roger curtains, too. Oh, Portland…"
– "Truth", Portland, Oregon
1 Comment
03.10.
You can stack but you can't hide!
– Maine
No Comments