03.20.
"I walk my dog by this house and have always wondered what this thing is…"
– Maine
2 Comments
03.20.
"you ain't seen nothin shameful til you been to tennessee"
– John, Tennessee
2 Comments
03.19.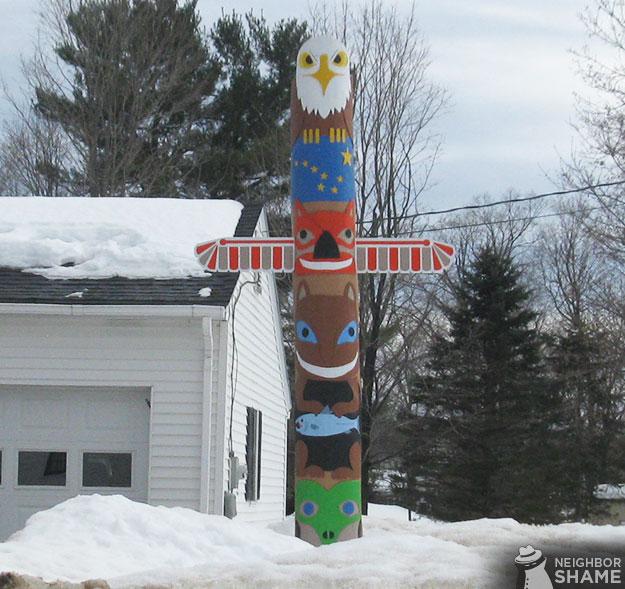 I'm thinking this might be like one of those stick figure families on cars where each drawing is symbolic of a family member. My best guess is the one on the top is for a military family member that has reached the rank of Major.
– Maine
5 Comments
03.19.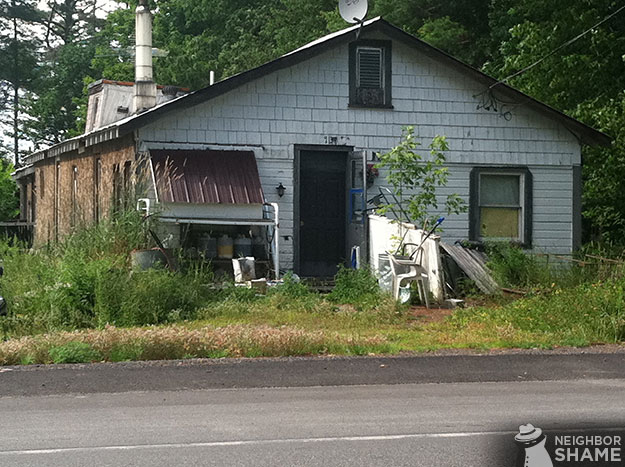 Yeah that's probably a meth lab… I'm half expecting Jessie and Walter to pop out of there.
– Maine
No Comments
03.18.
"Went out for a cigarette and found myself face to face with the legend."
– Charlie, Bangor, Maine
1 Comment