03.27.
"I dont know that i would call it 'shameful' but I saw this and thought it was pretty funny. neighbor selling car bed for $40…. sweet!!! saw one on eBay for $10 though 🙁 "
New Hampshire
4 Comments
03.26.
The NH city of Rochester or 'The Dirty Roch' as called by neighboring towns, piglets are running rampant on the streets. Maybe the fine fans of Neighbor Shame can shed some light on this shameful behavior!
New Hampshire
No Comments
03.26.
"I found this downtown in the staircase of an apt complex…" – Chastity
Maine
3 Comments
03.25.
This dump has been sitting here rotting for years before they slapped the American Indian sign on it. Now its much better….it sits there and rots with a heritage! – W Wilson
New York
4 Comments
03.24.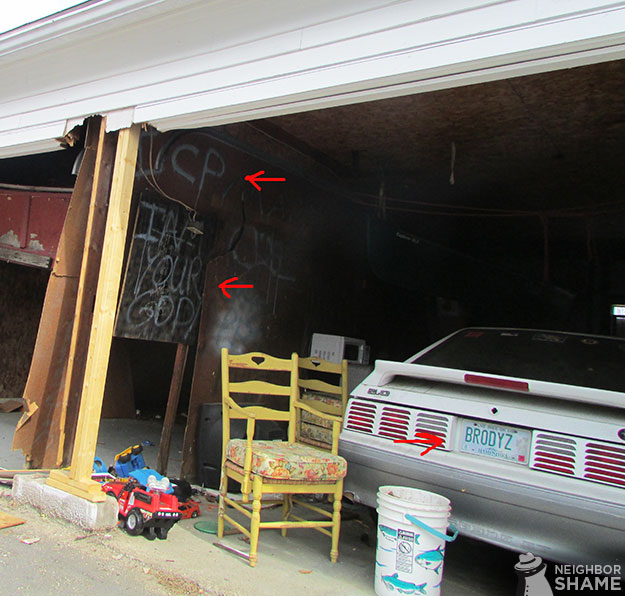 Imagine sharing your garage area with this guy. The Insane Clown Posse signs or the vanity license plate alone are suspicious… put them all together and it spells bona fide douchebag!
– Rochester, New Hampshire
2 Comments