03.31.
Perception is everything and good intentions can lead to unintended consequences. Probably not the intent to make your shrubs look like loyal members of the KKK… but this sure made us look twice!
Maine
No Comments
03.31.
"Town drunk lives in this trailer – when I took this picture he was actually passed out right in front of his door and pulled a pool floatie over his head." – Sarah
Indiana
2 Comments
03.29.
"Made my friend turn back around after seeing this crack at the ATM… pulled up behind just to get a better view. Tough to tell if more of his gut or crack was hanging out. " – Mike
Maine
2 Comments
03.28.
"this quirky family that lived down the street when I was stationed on the West Coast…they had a dog they never let inside too if this wasn't bad enough. there's a street that runs in between everyones backyards so this is on full display"
– C. C., Washington
3 Comments
03.27.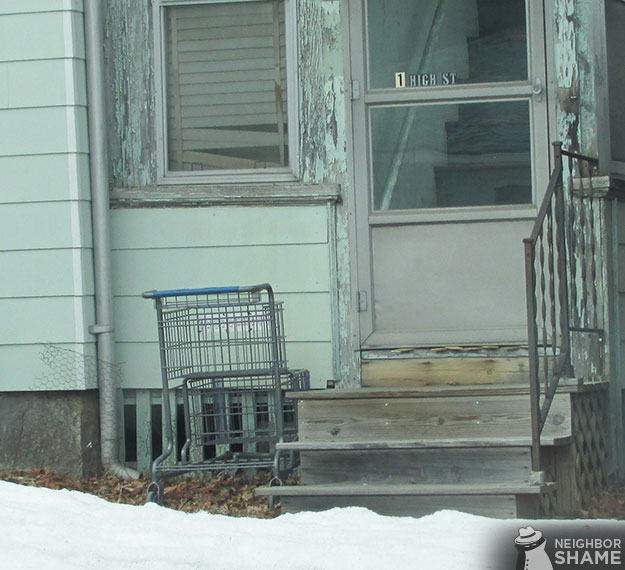 No surprise here there's a shopping cart parked outside of 1 High Street. Without fail, High Street in every town we've ever been is the epicenter of crackheads and overall crazy shit. Gonna have to come check it out on a Friday night!
Rochester, New Hampshire
1 Comment