02.13.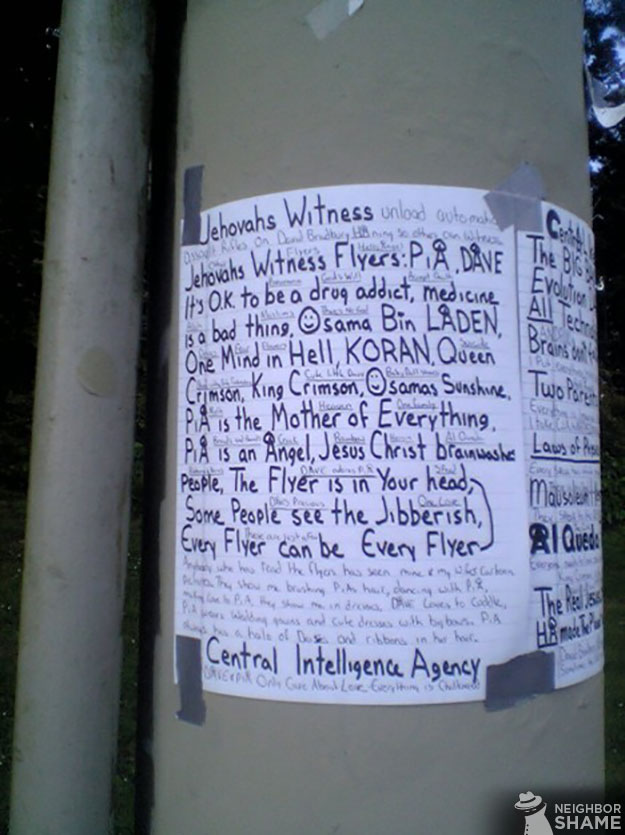 "These are posted all over my neighborhood."
– D., San Francisco, California
4 Comments
02.13.
Nice backyard PIGS. What's significant about 9-28-11? The date you two slobs tied the knot and started the next family of hoarders?
– Massachusetts
No Comments
02.13.
This ratty compound here is nestled in the side yard of a beautiful house. We happened to see the next door neighbors outside and here's the story they gave us: the original homeowners allowed their adult children to build this tweak pad in the backyard 'while they raise their kids'. Why? So they can spend all their money on meth of course! 
– Windham, Maine
No Comments
02.12.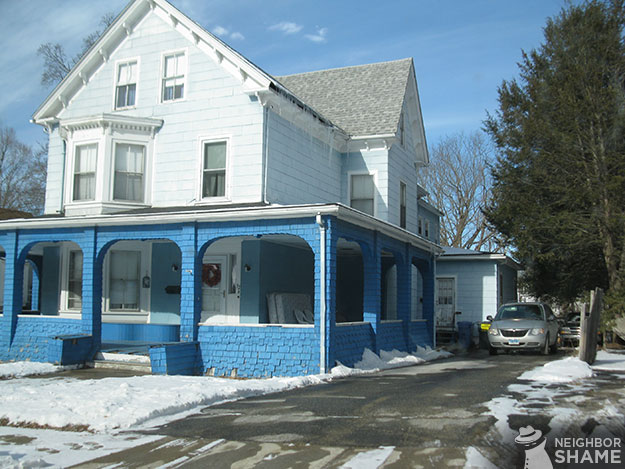 I'm trying to figure out whether the ugly blue porch was an addition or if they just renovated the siding with those ugly blue shingles… in any event, it ruins a perfectly nice looking house!
– Hartford, Connecticut 
4 Comments
02.12.
"Gotcha! I can't figure out which house or apartment she lives in on my street, but I've caught her letting her dog shit on my lawn twice so far!"
– Mallory
7 Comments