02.16.
"2.8 seconds my ass. This dog hit the fence like she was fired from a gun, and let us know under no circumstances would she let us through or near her territory. Not even if we gave her steaks. Steaks would be the appetizer, our legs would've been the main course. The neighbors, of course, thought me jumping backwards across the street was hilarious. I asked what the dog's name was … "Girlfriend"."
– Pittsburgh, Pennsylvania 
2 Comments
02.14.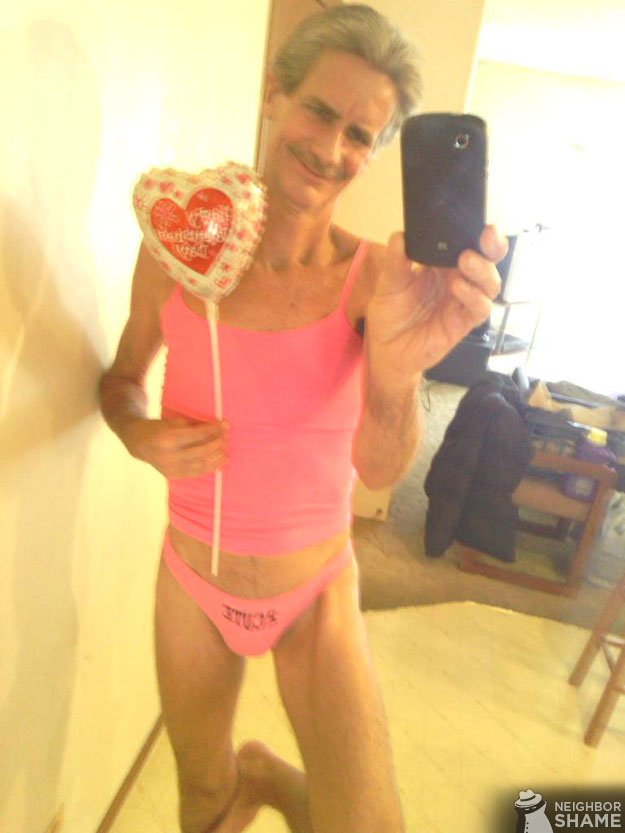 "Can i be your valentine ?? Im not as creepy as i look !!"
– Jeffrey, Wisconsin
8 Comments
02.14.
While North Carolina is in a state of emergency over trace amounts of snow, here's an example of how gritty folks are in New England. Rain or shine, snow or sleet, summer or winter THIS yard sale is OPEN!
– Danielson, Connecticut
No Comments
02.14.
"The neighborhood bum Charlie – several people I know have caught this guy going through the trash ON THEIR OWN PORCH! F*ckin guy is gonna get arrested one of these days…"
– Jason, Connecticut
6 Comments
02.13.
We saw this car and figured it belonged to some redneck hunter that wants everyone to know he's a bona fide bear killer! It actually turns out the owner of the Mazda is a local DJ… and looks more like he's about to take a shit in his pants than anything (thanks Google):
– Dover, New Hampshire
2 Comments