01.16.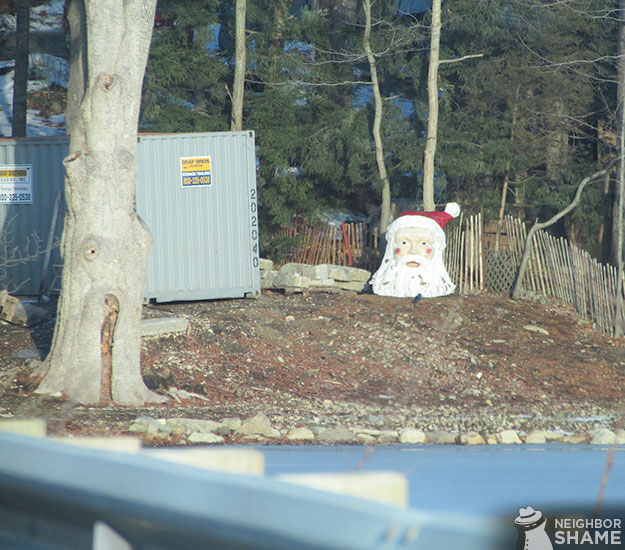 This bigass santa head hasn't moved an inch in these people's backyard for at LEAST 10 years. I guess that's one way to ruin your own view on waterfront property… maybe the rest of Santa is in the crate?
– Lee, New Hampshire
No Comments
01.15.
I see a whole lot of crap and not a lot of walls. What's the deal peeps?
– Southern New Hampshire
3 Comments
01.14.
"This dog is in the next building over and more often than not hes just chillin watching the traffic. Love it."
– Bill, Maine
3 Comments
01.14.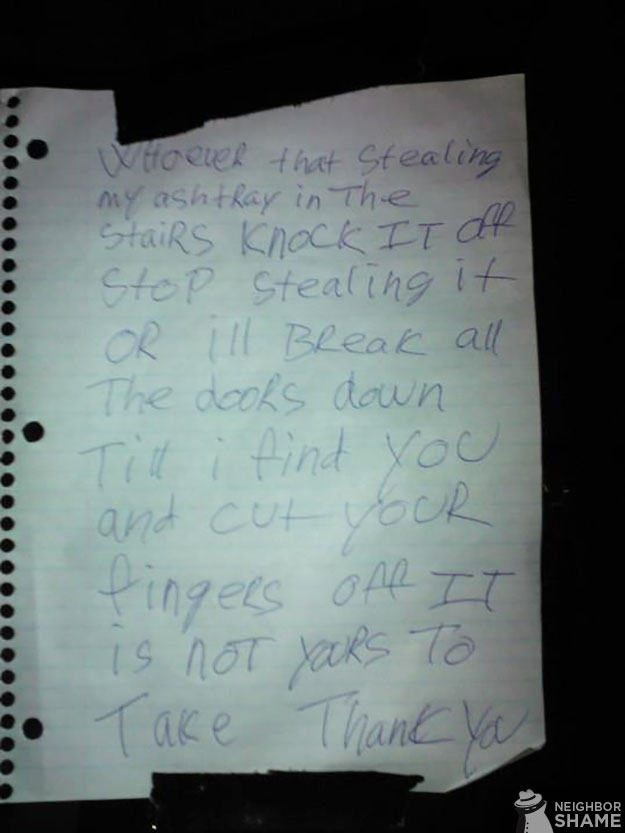 "This was my crackhead neighbor's way of dealing with someone who didn't appreciate her smoking in the front stairwell… note the ashtray was from the dollarstore.. that's a lot of hate for something worth $1.15… She was so gross too, she refused to throw her garbage IN the dumpster, so her garbage was always torn apart to show her old used dildo and burned porn dvds… She also made the hallway smell like hampsters… she didn't have pets."
– "Beans"
4 Comments
01.14.
"These have been out front for over a month. Obviously the garbage truck isn't taking them. I actually forgot about them cause all the snow but it all melted yesterday."
– Shay, Portland, Maine
No Comments