01.17.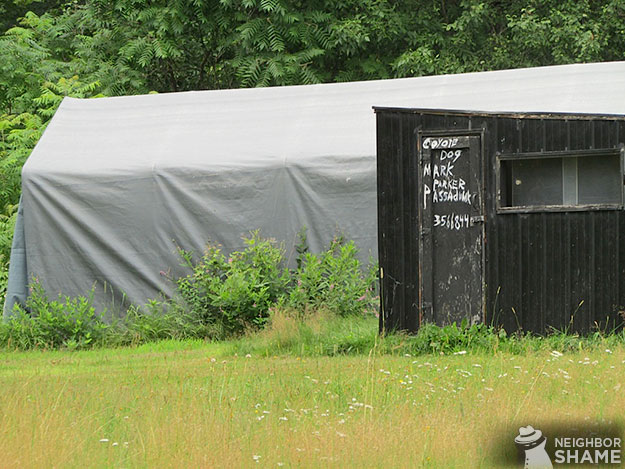 No clue. I guess you can give Mark here a call and see what's up with the coyotes. Tell him we said hello?
– East Bumfuck, Maine
1 Comment
01.17.
– Ann, South Carolina
No Comments
01.16.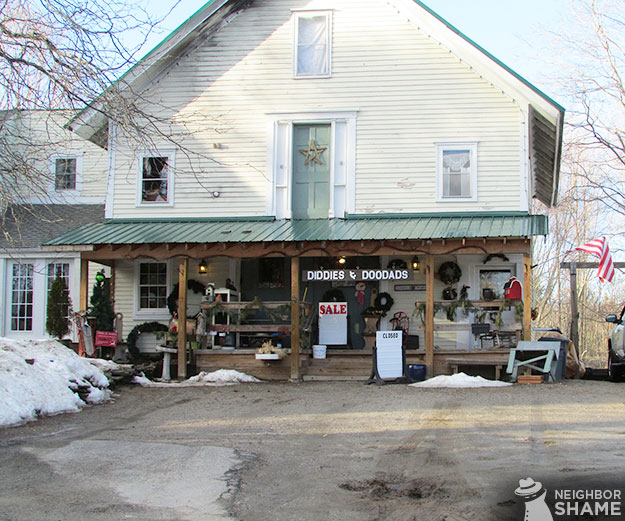 Diddies and Doodads?! I wonder if they have Thingamabobs! (I've got 20) The little mermaid would fuckin LOVE this place. These little ma and pa shops sprinkled all over New England are actually pretty cool. 'American Pickers' would have a field day in some of these places.
– Epping, New Hampshire
2 Comments
01.16.
This is yet another in-flight project going nowhere. Basketball Hoop is looking lively… do people actually raise their kids in filth like this?
– Wakefield, New Hampshire
6 Comments
01.16.
Tacky, but I dig it. I absolutely love my John Deere.
– Barrington, New Hampshire
3 Comments